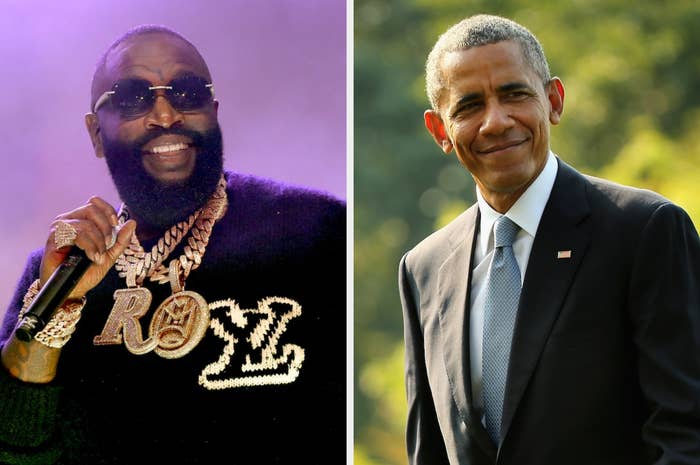 Rick Ross wasn't going to let an ankle monitor stop him from going to the White House.
In 2016, the MMG head was invited to the White House to meet with President Barack Obama—and at the time, Rozay was under house arrest. He looked back on the moment in a new episode of Complex's 360 with Speedy.
"We was in the [White House] and I heard it go beep," he said around the 17:43 minute mark. To illustrate the way he reacted at the time, Ross slid down the couch as if he was hiding. "It fucked me up," he continued. "The Secret Service started moving because everybody gave away they phones—all electronics had to be given up. So when something started making a noise, you saw all the people in the back and I'm like, 'Damn.' And then it finally went off and then Obama had to say something. I ain't gonna repeat it out of respect for Obama though."
Ross has talked about this incident before. In 2020, in an interview with Brian "B. Dot" Miller for All Urban Central, the Carol City rapper said, "It really wasn't cool. It was really a pivotal moment … I'm out on bond, I'm in a situation where they not really letting me travel. It's a serious thing and I get an opportunity … to come see [Obama] despite my situation."
Ross and Meek Mill are gearing up for the release of their joint project, Too Good to Be True, slated for release on Nov. 10.