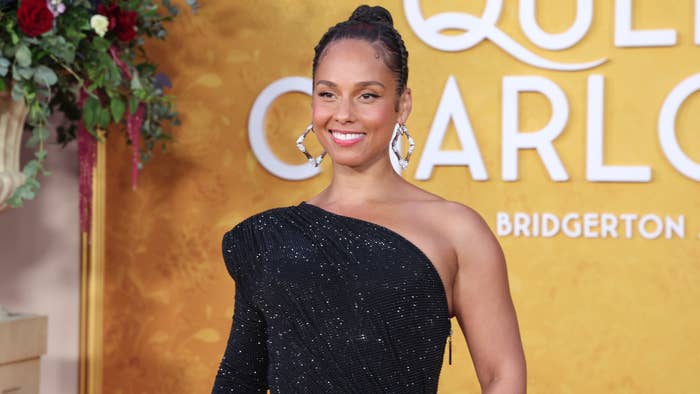 It looks like Alicia Keys is striking out on a new venture.
TMZ reports that the singer has filed a trademark for her own tea brand, called Alicia Teas, a play on her own name. She filed the legal documents under her company AK Worldwide.

It seems that the idea was prompted by her husband, Swizz Beatz, who gifted her a personal line of teas for her birthday in 2020. Swizz also apparently said it would become a brand that would eventually be available at Starbucks.
People ran with the pun angle, making jokes about other things that rhyme with her last name.
Speaking of Swizz, the producer gave his wife a $500,000 Mercedes-Maybach designed by the late Virgil Abloh last March—and he recently shared that he thinks Keys doesn't like it.
"I don't think she liked the goddam car," he told Angie Martinez in May. Martinez then said Keys doesn't appear to be a "flashy" person.
He added that the car was finished and ready for her to drive, but she might have had some qualms about how people would perceive her in it.
"I know she was already thinking like 'are they gonna be on me if I bring the kids to school in this? Are people gonna know how I'm movin'?' like [I'm sure] she started thinking like that way with it," he said. "She [was just] being very polite."