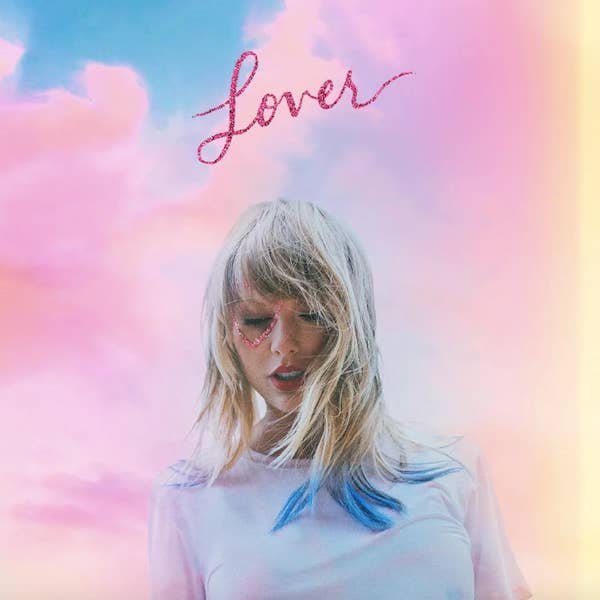 Taylor Swift's seventh studio album, Lover, has arrived.
The 29-year-old singer-songwriter has been teasing the project for the past several months, sharing a number of promotional singles as well as details on the album's overall direction.
"There are so many ways in which this album feels like a new beginning," Swift told Vogue. "This album is really a love letter to love, in all of its maddening, passionate, exciting, enchanting, horrific, tragic, wonderful glory."
Lover serves as the follow-up to Swift's 2017 album Reputation. The project delivers 18 tracks, including the previously released "Me!," with Brendon Urie, "The Archer," "You Need to Calm Down," and the title track. Lover also features contributions from the Dixie Chicks, St. Vincent, and Jack Antonoff.
The album is also Swift's first proper release under Republic Records, following her highly publicized split from Scott Borchetta's Big Machine Records. The label, which had signed Swift when she was 15, had sold Swift's masters to music manager Scooter Braun; so, in an effort to regain control of her work, Swift said she intends to re-record and re-release her previous albums. She touched her decision during her recent appearance on Good Morning America.
"Something that's very special to me about this album is it's the first one that I will own," Swift said on Lover. "I think it's important for artists to own their work. I'm gonna be busy, I'm very excited."
You can stream Lover now on all major platforms.
Swift will also open the 2019 VMAs this Monday. The singer is up for 10 awards at this year's show, including Video of the Year ("You Need to Calm Down"), Song of the Year ("You Need to Calm Down"), and Best Collaboration ("Me!" featuring Urie).