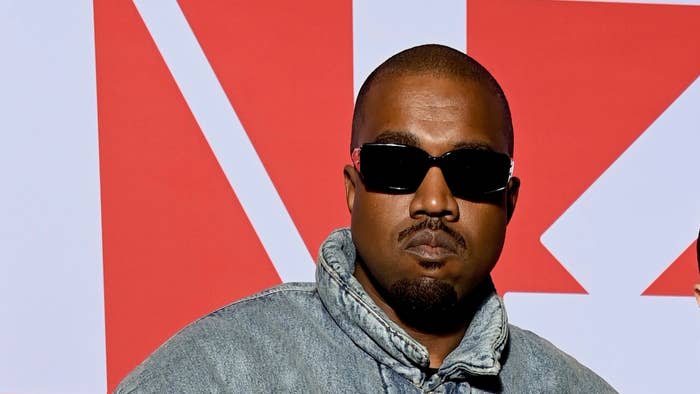 On Friday morning, Lacy took to Instagram to celebrate the release of his widely acclaimed sophomore album, Gemini Rights. The Compton native described the moment as "surreal" and thanked fans for all the "love and support" they've shown during the rollout. 
One of those fans is Kanye West.
"I can't explain it. It's a new feeling," Lacy wrote. "I think I'll be able to tell you about it in a couple months. But for now I'll enjoy this newness. Thank you guys for all the love and support. I promise it doesn't go unnoticed 💘 GEMINI RIGHTS OUT NOW."
The post received thousands of comments from fans and fellow celebrities, like Dev Hynes, Daniel Caesar, Syd, and Naomi Campbell. But the most-liked comment came from Ye, who had some flattering words for Lacy and Gemini Rights.
"Album is beautiful," the multi-hyphenate wrote. "One of the most inspiring people on the planet."
Lacy was among the artists who appeared in Ye's Donda countdown livestream last year. The artist has kept relatively tight-lipped about the experience, simply telling GQ, "It was cool, it was cool." 
Gemini Rights serves as the follow-up to Lacy's 2019 project Apollo XXI. The album delivers 10 tracks with guest appearances by Matt Martians and Fousheé. 
"Gemini Rights is essentially me coming into myself after a breakup," he told Grammy.com earlier this week. "It's a story that is very fluid [and] very fun. To me, the subject matter could be sad if you look at it that way, but I feel like it is way more hopeful — and that's the story: finding happiness. I'm finding myself after a heartbreak and I am excited for people to hear this record."