 Lil Yachty and Ebro Darden's feud bubbled over Wednesday morning during Ebro in the Morning. The pair butted heads a bit during Yachty's appearance on the program back in June, after Ebro expressed some thinly veiled skepticism of his rap skills. Yachty's mixtape Summer Songs 2, which he released on Tuesday, contains a track called "For Hot 97." According to Yachty, the song was an attempt to show Ebro and the crew that he really could rap, but Ebro seemed to take it as a personal diss against him. "Another high school ass rapper is offended," he began, and proceeded to lay into Yachty for the track. "Get your bars up. I ain't here to be your friend," he said. His words on the song begin around the 24-minute mark below:
The issue soon popped up on Twitter, with Ebro and Yachty exchanging words about the intent of the song.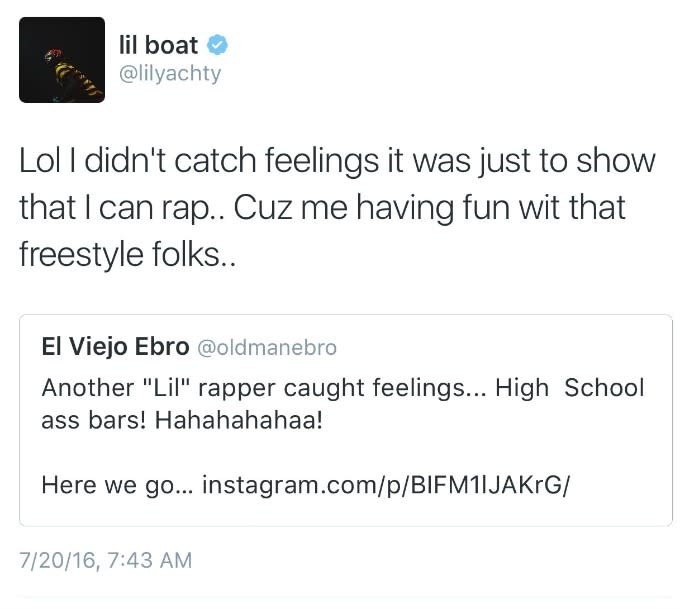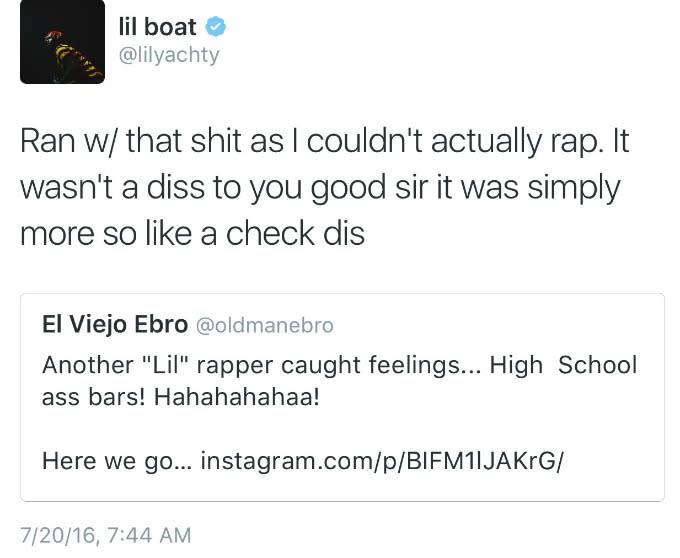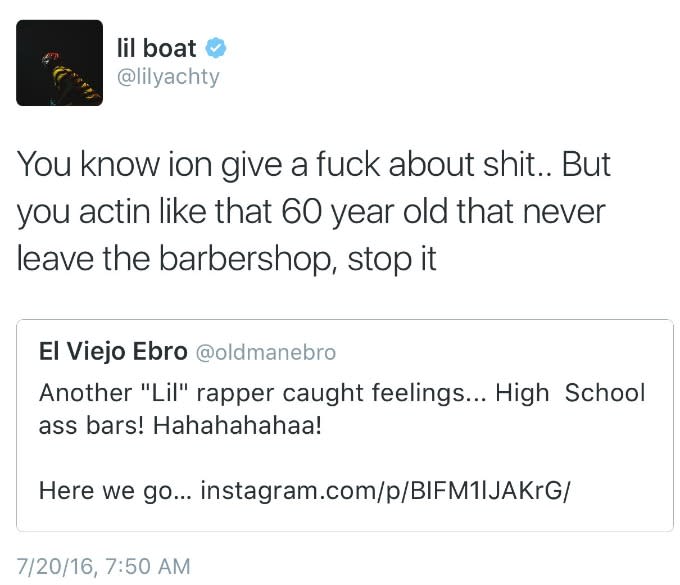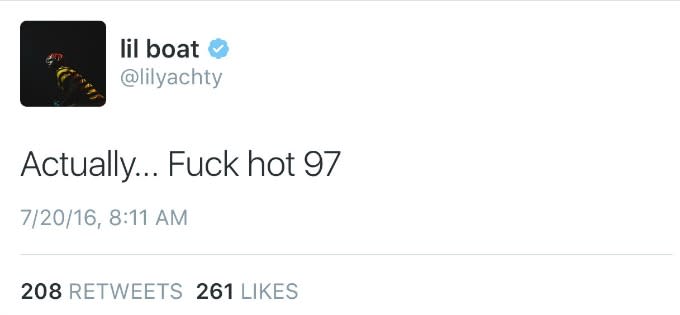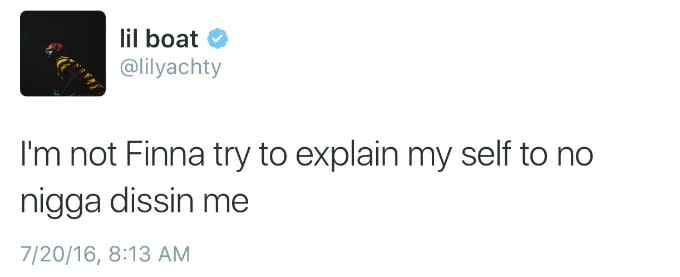 Yachty later called into Hot 97, which you can hear above, and defended his place in the rap game as well as addressed his track "For Hot 97." "First of all you got the wrong idea on the record," he said. "I did the song 'For Hot 97' to fucking show that I can rap."
Ebro eventually sounded more conciliatory, saying he liked Yachty, but that he had "work to do" on his rapping skills.
Is this the end of Yachty and Ebro's differences, or just the beginning? Check out the clip above to hear how it all played out.