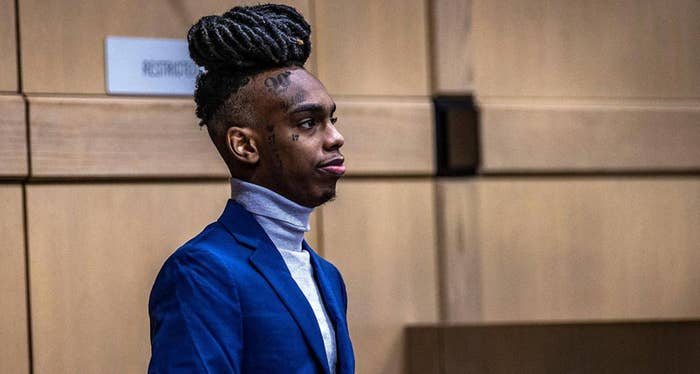 YNW Melly has been denied bond once again ahead of his double murder retrial.
As reported by NBC 6 South Florida, Broward Circuit Judge John Murphy declined to grant the 24-year-old rapper, whose real name is Jamell Demons, bond.
"After careful consideration, this Court finds that the State has met its burden of demonstrating that the proof of guilt is evident and the presumption of guilt is great," the judge's order read. "The jurors' inability to reach a unanimous verdict does not alter the nation or weight of the evidence of Defendant's guilt."
Melly is charged with killing two of his YNW crew members, Christopher "YNW Juvy" Thomas Jr. and Anthony "YNW Sakchaser" Williams, in the early morning hours of Oct. 26, 2018.
Prosecutors claim that Melly and Cortlen "YNW Bortlen" Henry drove Thomas and Williams out to a deserted area, where Melly shot and killed them. Henry, they say, then drove the bodies to a nearby hospital and falsely claimed that the crew had been the victims of a drive-by shooting.
During this week's hearing, the mother of YNW Juvy claimed she feared for her safety should the judge grant Melly's request.
"I don't think he should receive a bond," said Leondra Phillips. "He's innocent until proven guilty, but he has money and I don't want anything to happen to me and my family. No bond, please."
YNW Melly has been held without bond since Feb. 13, 2019, when he surrendered to Broward Sheriff's Office deputies regarding the aforementioned charges.