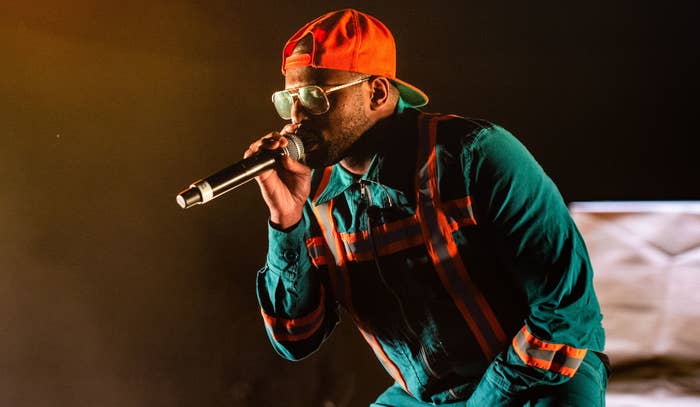 More than four years removed from the release of his latest album, 2019's Crash Talk, ScHoolboy Q isn't shying away from sharing why he doesn't feel obligated to drop new material every year.
During a recent appearance on the Back on Figg podcast, the TDE rapper explained why he doesn't drop a full-length project each year, saying he's never treated the rap game like it's a sport.
"We never looked at the industry as a sport. I feel like people look at this shit as a sport. We never looked at it as a sport. This is our life, like me talking about our situations, like y'know, the shit we done been through, homies we done lost to the system or to the streets," Q shared. "Like me talkin' about my mama trauma from her own brothers is like … you can't compare that to somebody that won a[n] NBA championship."
He continued: "When it comes to music, I don't look at it as like, 'Oh, you have to drop every year.' I'm like, no, your favorite rapper has to drop every year because he needs chilli. I do what I want because I move off peace, I move off my experiences."
"As a[n] artist, if I bring nothing to the table that comes from my life, I don't feel I should put it out," he added about operating at his own pace.
Q's comments come just days after he teased the potential arrival of new music in 2023, as he responded to a fan on Instagram with, "WatcH How I come tHis year."
Watch SchoolBoy Q's full interview on the Back on Figg podcast below.