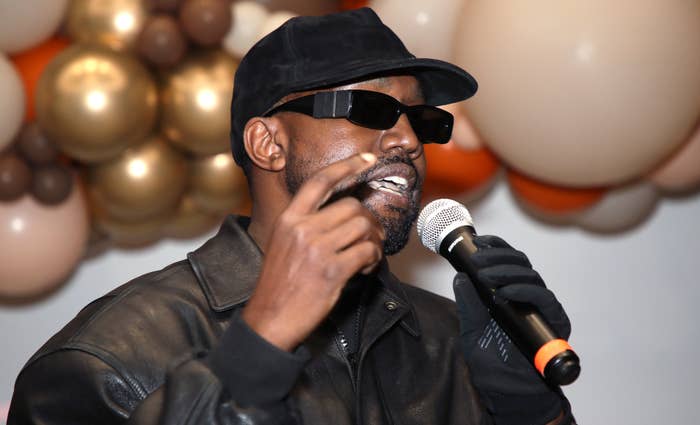 Kanye West and the Game have landed themselves in hot water with PETA over the extremely graphic cover art for their upcoming collaboration. 
Both rappers took to Instagram Thursday night to promote their forthcoming song by posting identical images of a skinned monkey, originally photographed by Nick Knight, against a blood-red background. Ye and Game captioned the photo with the title of their collab. "MY LIFE WAS NEVER EASY," they wrote in their respective posts.
It didn't take long before PETA joined the conversation, with President Ingrid Newkirk giving Billboard an official statement.
"The photo is reminiscent of the monkeys PETA has found, sometimes heads, sometimes hands, sometimes the whole body, in meat markets around the world and it makes it clear that when you remove the fur you can't miss that there's a person in there, that they are fellow primates, and do not belong to us to abuse for any purpose, not in laboratories, roadside zoos, movies, or meat markets," Newkirk said.
At your own discretion, scroll down to see the Instagram post in question, as well as Nick Knight's original artwork that inspired it.