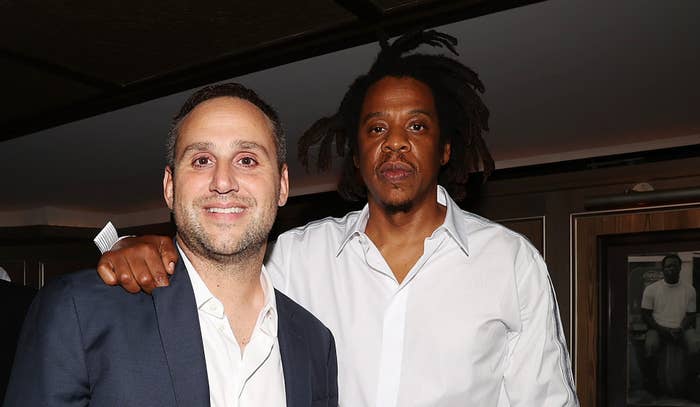 Michael Rubin and Jay-Z are teaming up for a forthcoming charity event that features a star-studded guest list highlighted by Beyoncé, Kim Kardashian, Tom Brady, Travis Scott, and more.
Reform Alliance's Casino Night and Gala Event will be hosted on Sept. 30 at Atlantic City's Ocean Casino Resort. Reform, led by co-chairs Rubin, Jay-Z, and Meek Mill, looks "to raise funds to transform probation and parole laws."
"Reform has already secured the passage of 17 bipartisan bills in 11 states to create a pathway for nearly 700,000 people to move from the system of mass incarceration and mass supervision into work, wellbeing, and stability," a press release reads.
The limited 300-person guest list for Reform's event includes a $100,000 buy-in to participate in the blackjack tournament, while non-tournament attendees will have to give a minimum of $50,000 for the charity. The tournament's $1 million jackbot will be donated by Ocean Casino and Resort.
The event will be highlighted by Kevin Hart, who will emcee the night alongside a guest list that includes Beyoncé, Kim Kardashian, Tom Brady, Travis Scott, DJ Khaled, Emily Ratajkowski, and Megan Thee Stallion, among others.
"The black-tie party transcends beyond the usual fundraising gala concept to bring together the nation's top leaders outside of Reform's board for the first time to raise a goal of $20 million for criminal justice reform," the release notes.