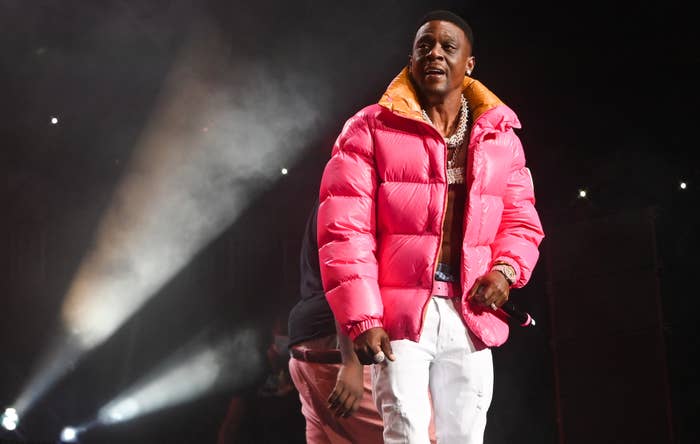 Boosie Badazz took to Twitter to document his first-ever mushroom trip, as the Baton Rogue rapper shared a few clips of himself experiencing the psychedelic drug for the first time.
"MAN I JUST EXPERIENCED A MUSHROOM HIGH," Boosie tweeted alongside a pair of fire emojis. "AMAZING," he added. A few minutes later, Boosie shared a photo of a bag of mushrooms, along with the caption, "IM FUCKED UO OFF MUSHROOMS."
In a follow-up post, the "Wipe Me Down" rapper shared a clip in which he appears to be having himself a good time. "Shit make me run crooked," Boosie can be heard yelling in the video, which shows him wearing boots, a sweater, and shorts outside in the snow. 
In other news, a concert promoter recently sued the Louisiana rapper for $525,000 after he was arrested on charges connected to a brawl that occurred during his Legendz of the Streetz Tour stop in Atlanta.
Boosie later took to social media to call out TMZ and Shade Room. "FUCK ALL YALL NEGATIVE ASS SITES WHO DONT WANNA POST THE TRUTH," he captioned the one-minute video, which featured him going after the outlets.