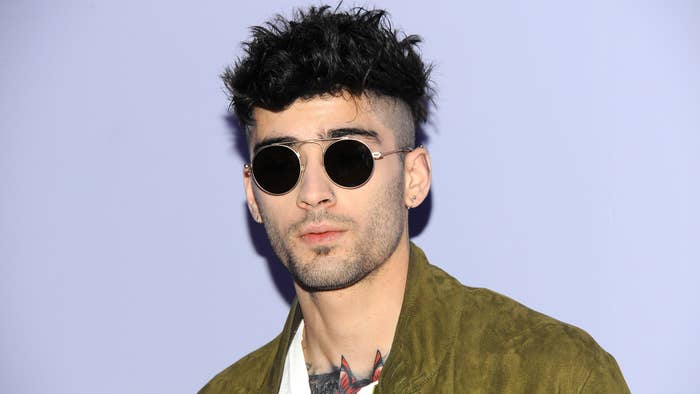 Former One Direction member Zayn Malik revealed that he was left feeling devastated after one of his pet chickens died in his arms.
In an interview with Alex Cooper for the Call Her Daddy podcast, Malik revealed he has three cats, three dogs, three turtles, and six chickens at his home in Pennsylvania. "Did you name them all?" Cooper asked, referring to the chickens. "No, I haven't. Not this time," Malik replied.
When he explained himself further, Malik said that he "got too attached last time," which ultimately left him feeling "really sad" when one of them died. "I took my chicken to the vet to get a scan, because something was wrong with her," he continued. "And the vet laughed at me and said 'People don't bring chickens here.' And then they still charged me for an x-ray and then I took my chicken all the way home and cried. And she died in my arms."
He said that while it's not funny the chicken died, he did admit it was funny to imagine him taking a chicken to a veterinarian. "She died on my lap," he added. "I've got new chickens now. And they're all healthy and stuff, but I didn't name them for that reason."
During the same interview, Malik spoke about his alleged altercation with ex-girlfriend Gigi Hadid's mother Yolanda in 2021, in which she claimed he "struck" her.
"I don't tend to get involved when people say things online, whether it's got something to do with me or whether it doesn't," Malik told Cooper. "Because for me, the most valuable thing that I have in life is time and that takes so much time in a toxic environment, to like, explain yourself to people and justify this. So I just kind of keep to myself, I knew what the situation was. I knew what happened. And the people involved knew what happened too. And that's all I really cared about." Ultimately he said he felt he dealt with the situation in "the best way" possible.
Check out the full episode of the podcast below.