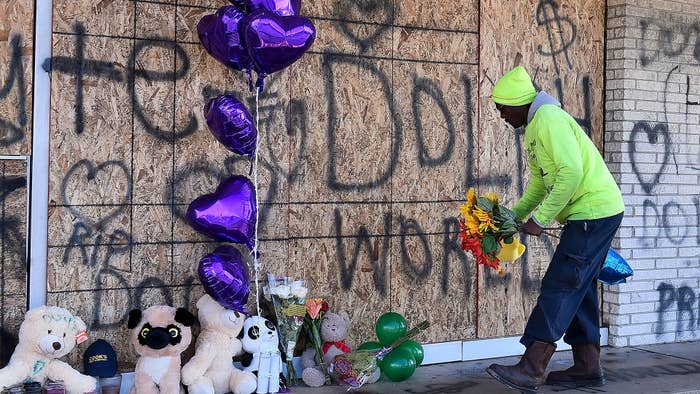 Bond has been set for Hernandez Govan, the man accused of arranging Young Dolph's murder in Memphis, Tennessee in November 2021, WREG reports.
Govan didn't appear in court on Thursday, but his bond conditions were set at $90,000. If he is to post the money, he will be placed on house arrest and will only be permitted to leave the home for medical reasons or to meet with his lawyer. Previously, his attorney claimed that he was experiencing chest pains, tingling in the arm, and blood pressure issues while behind bars. Dolph's family has reportedly agreed to the bond amount.
"The lawyer talked to me yesterday about Mr. Govan's presence and we decided his presence was not necessary," said Judge Lee Coffee. "The family understands why we are doing what we are doing and they approve," added District Attorney Steve Mulroy. "We have come into some information about Mr. Govan's role and medical conditions that makes us think this is the best resolution in order to get justice for the case."
Govan was arrested in November last year on charges of first-degree murder, attempted first-degree murder, and conspiracy to commit first-degree murder. He was the third person of four overall to be arrested in connection with the fatal shooting. According to court records, Govan has been accused of hiring Justin Johnson and Cornelius Smith to kill the rapper. Another man, Shundale Barnett, has been charged with after-the-fact accessory.
The fourth suspect in the killing, Jermarcus Johnson, surrendered to authorities on a conspiracy to commit first-degree murder charge shortly after Govan's arrest. It is believed that he helped Justin Johnson evade police following the attack. Govan previously spent 40 months in federal prison for weapons and drug charges. He is next expected in court on July 13.