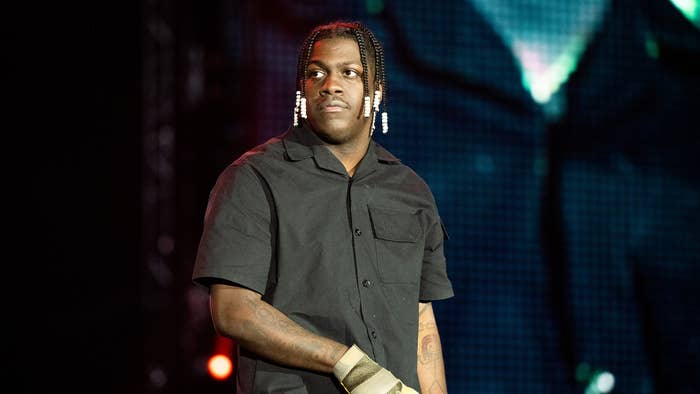 Lil Yachty has filed a lawsuit against an NFT seller, accusing the company of "maliciously" using his likeness and name to accumulate upwards of $6.5 million via venture capital funds.
In the filing, the rapper accused music industry-focused NFT company Opulous of utilizing his name and likeness without his consent. Lil Boat said he spoke with the company numerous times in May 2021, but ultimately "no agreement or deal terms" were reached during their meetings. Just one month later, Opulous said it would deliver "unmissable NFT drops…led by world-famous artists including Lil Yachty." 
According to the lawsuit, which claimed photos of Yachty were utilized in media materials for the company, Opulous and founder Lee Parsons "maliciously utilized the alleged affiliation and involvement of plaintiff as their flagship artist partnership to successfully raise substantial venture capital funds—represented as over $6.5 million—yet never remitted any monies to plaintiff." 
Yachty said the ads and media materials featuring his likeness "are likely to cause confusion, and have caused actual confusion, in the minds of the consuming public as to an association [between himself and] the defendants." He is accusing Opulous of trademark infringement, unfair competition, and right of publicity violations. Yachty is seeking unspecified monetary damages, and injunctive relief "as allowable by law." 
"Defendant's willful and intentional acts of unfair competition and false advertisement have caused and continue to cause great and irreparable injury and damage to plaintiff's business and goodwill," concludes the lawsuit. Parsons has yet to publicly address Yachty's suit.