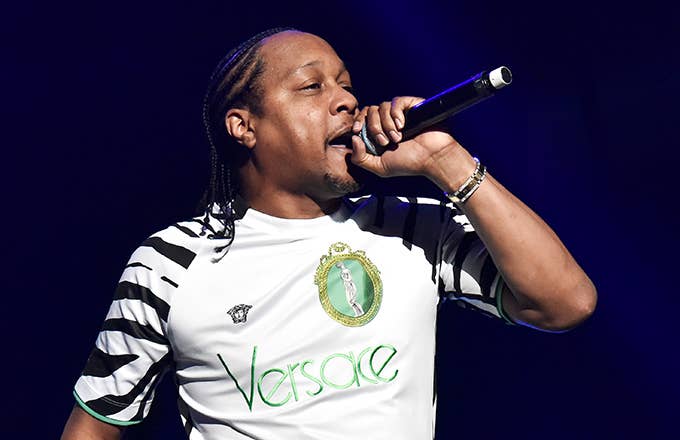 Many demanded Laura Ingraham be fired following her comments on Nipsey Hussle's memorial service in Los Angeles, with the Game, Justin Bieber, T.I., and Tory Lanez expressing their distaste. Ingraham sarcastically referred to Nip as "this dear artist," before claiming he was the artist behind YG's "FDT," which he simply featured on. Now, fellow West Coast rapper DJ Quik has chimed in with his thoughts.
Speaking with TMZ, Quik said that she absolutely deserves the backlash she's been getting for her comments. "Privilege doesn't negate the fact that you're ignorant woman," he continued. "Ignorance is all colors, that's an ignorant white woman. First of all, she blamed him for a song that he didn't write. He was a guest on the song. Ain't nobody feeling her right now. She's privileged and ignorant, you can't tell her shit. She's lived in a Barbie house her whole fucking life."
Unlike everyone else speaking on the matter, Quik is explicitly telling Fox News not to fire her. "Don't fire her," he said, making reference to Megyn Kelly's firing from NBC for defending the use of black face on Halloween.
"Don't fire her like Megyn, just let her eat crow for a couple of weeks," he added. "The good thing about media and people.... They have a short memory, they forget." 
The Game and Justin Bieber, in particular, took a far harder stance with Ingraham. "How dare you laugh in the face of a person who has passed on. Doesn't matter who it is. But disrespecting someone's who was a pillar in the community and did right by people?" Bieber wrote on Instagram. "You should be fired period."