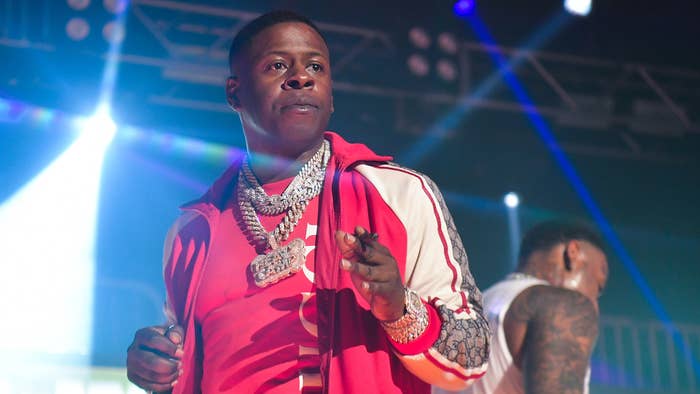 Blac Youngsta has publicly addressed the death of his brother Tomanuel Benson, who was fatally shot near a gas station in Memphis on Friday, August 18.
"I love u baby brother rest up," Youngsta wrote on his Instagram Stories on Sunday, August 20. "I'm gone make the world pay. I swear to God nobody safe. ... I'm ready for whatever come with this shit. It's ok. Don't feel sorry for me. I'm not gone feel sorry for nobody. Only God knows."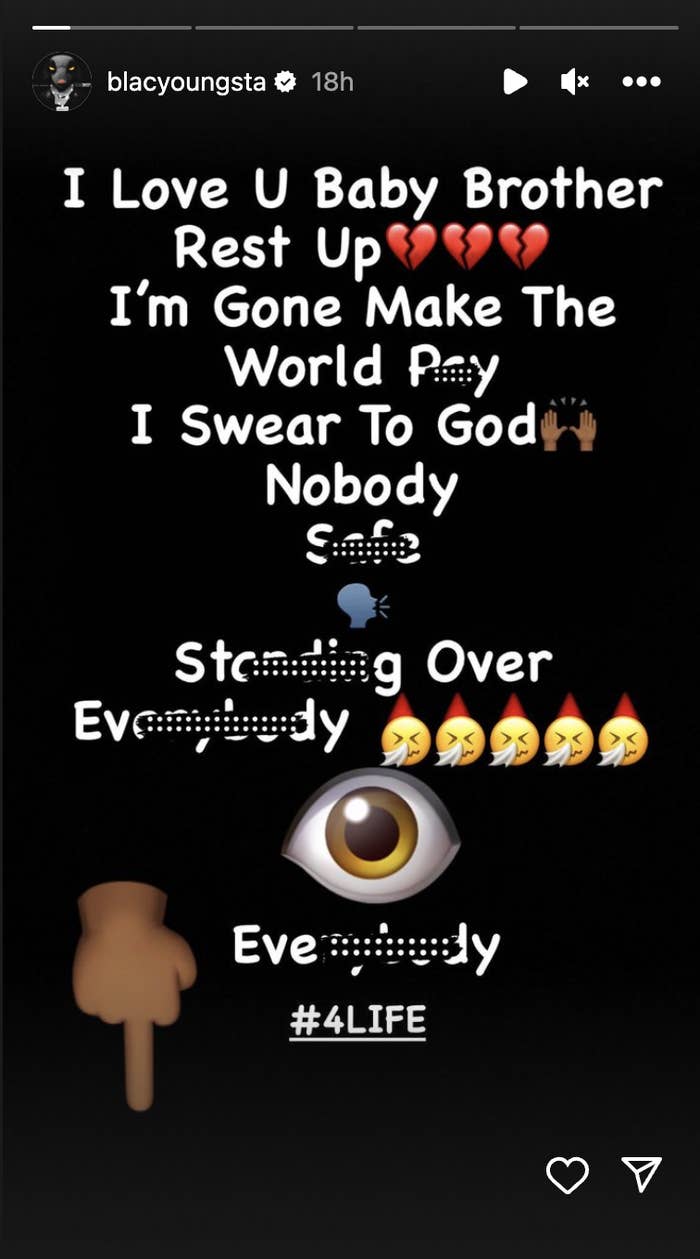 In further posts, he continued, "Gone make sure they feel me I promise ... Life will never be the same. But God got me. I'm the strongest man [in] the world."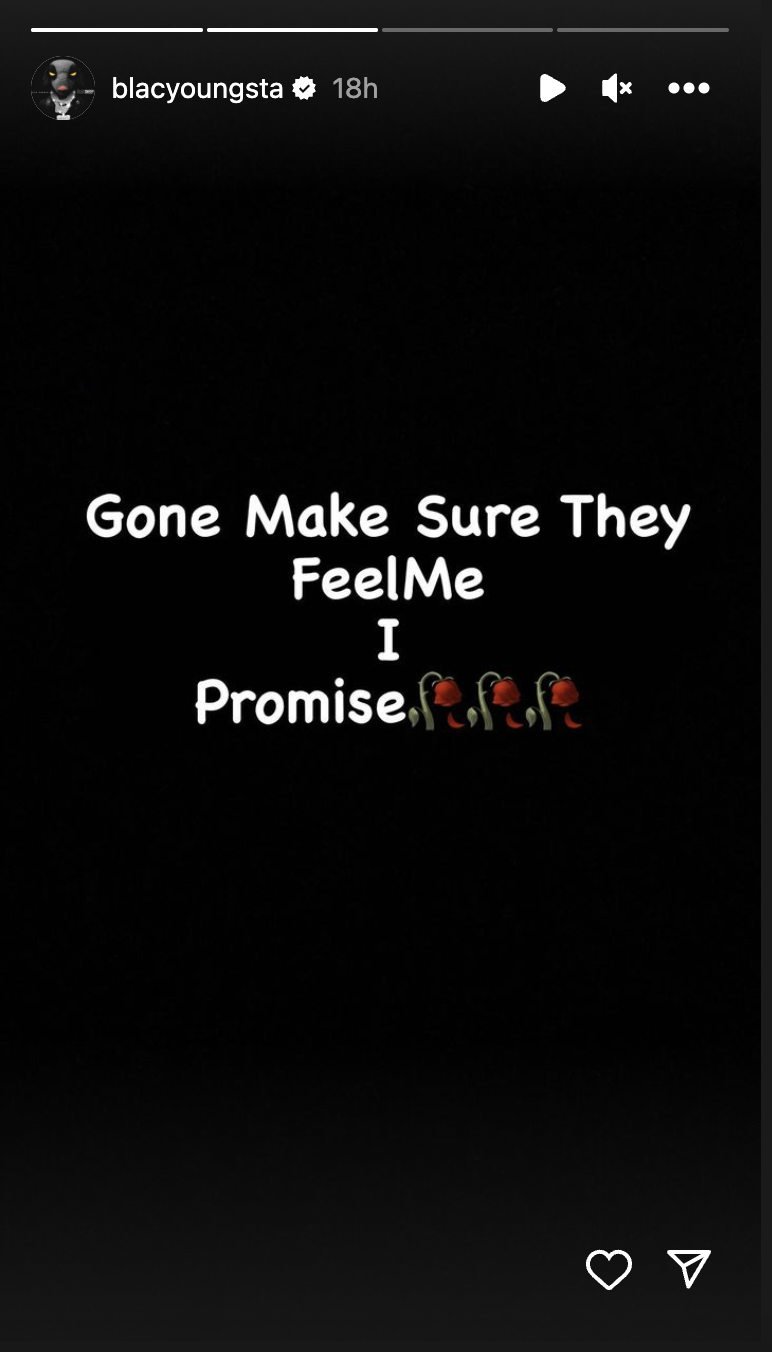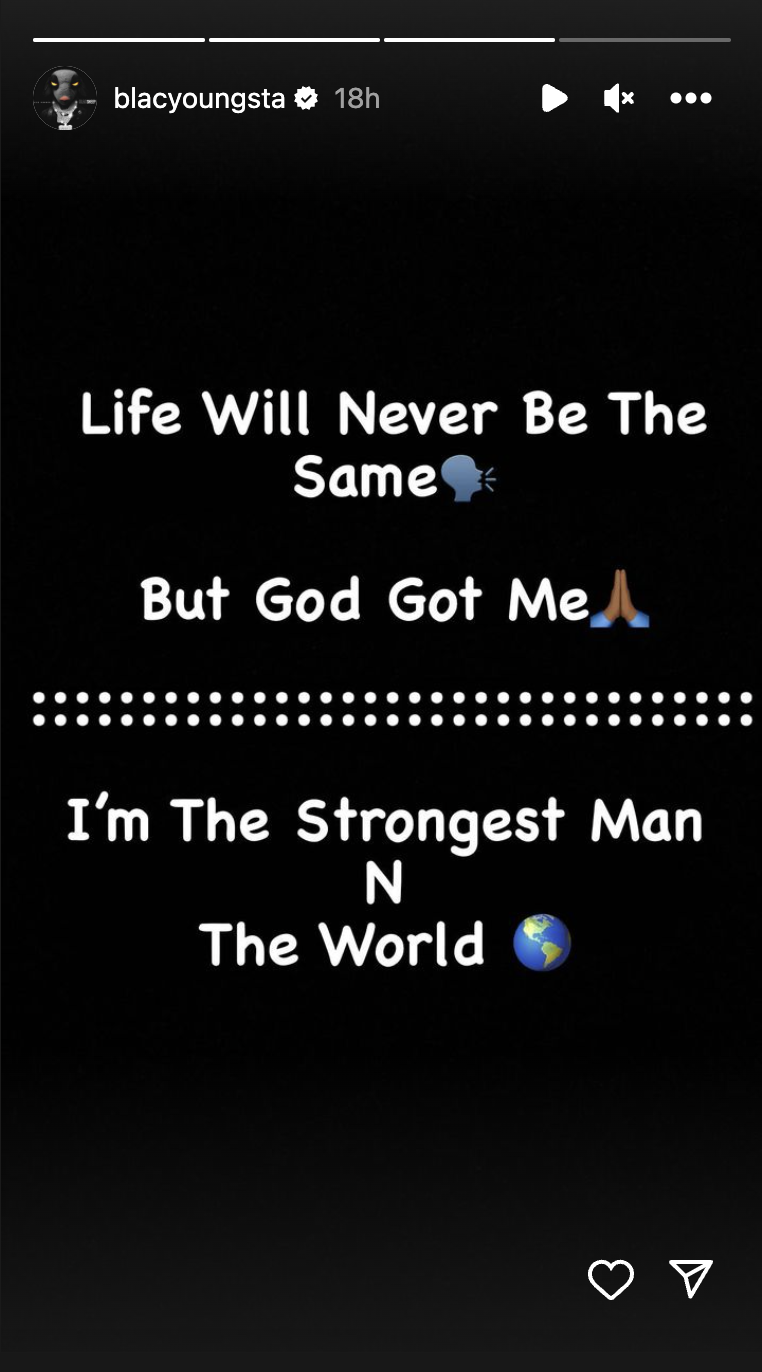 As reported by Fox 13 Memphis, the Memphis Police Department confirmed that a man was fatally shot near a B.P. gas station on South Parkway East at approximately 9:30 a.m. on Friday. Responding officers found a man dead at the scene, who was later identified as Blac Youngsta's brother Tomanuel Benson.
Blac Youngsta has already lost two of his brothers to gun violence. His brother Ronnie B was fatally shot in 2016, while his older brother who went by the name HeavyChampTD, was killed in Miami in 2019.
In 2021, Blac Youngsta faced criticism after he performed a 2016 diss track directed at the late Young Dolph, with whom he was involved in a long-standing feud. In fact, Youngsta surrendered himself to police in 2017 after he and several associates were alleged to have fired over 100 shots at a vehicle Dolph was riding in. The charges were eventually dropped in 2019.
"I'm the type of n***a who ain't neva sat back and looked for nobody to feel sorry fa me!" Youngsta wrote after facing criticism for performing the track following Dolph's murder. "I come from the heart of South Memphis where you get no sympathy, don't even know what that is. With that being said, I could give 2 fucks what the world think about me."