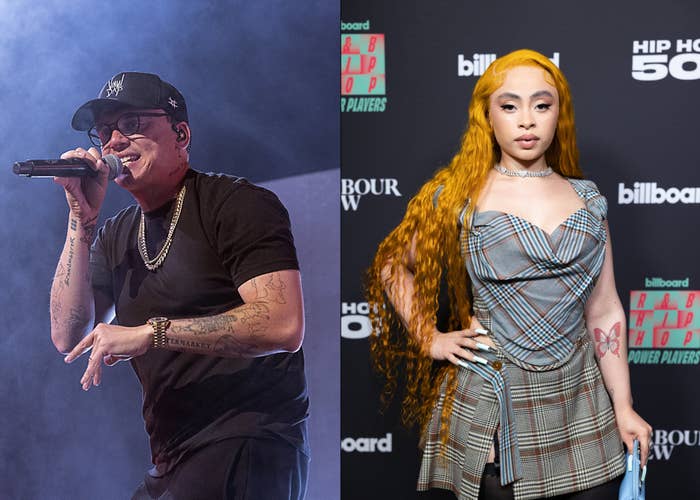 Stop playing with 'em, Logic. A recent performance by the rapper is turning some heads for having a little more "spice" than usual.
The 33-year-old was recently on the road for his "The College Park" tour with guest Juicy J. Although the trek wrapped up on June 30, a moment from one the tour stops began circulating on social media this week.
In the viral clip, a bare-chested Logic makes his way towards the front of the stage as he performs his single "DadBod" before he starts to thrust his pelvis to the cheers of the crowd. But if that wasn't enough, Logic then turns around and starts winding it back for his audience.
To top it all off, he embraced his inner baddie by briefly placing his hand on his privates as a nod to Ice Spice's signature twerking move. No one seemed to mind Logic putting his finger in his belly button and then sniffing it at the end of the clip.