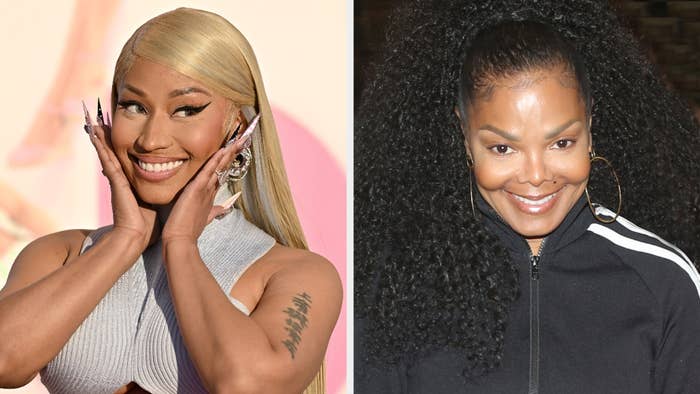 Nicki Minaj and Janet Jackson stans found themselves in a online spat this week, and now the two music stars are clearing the air.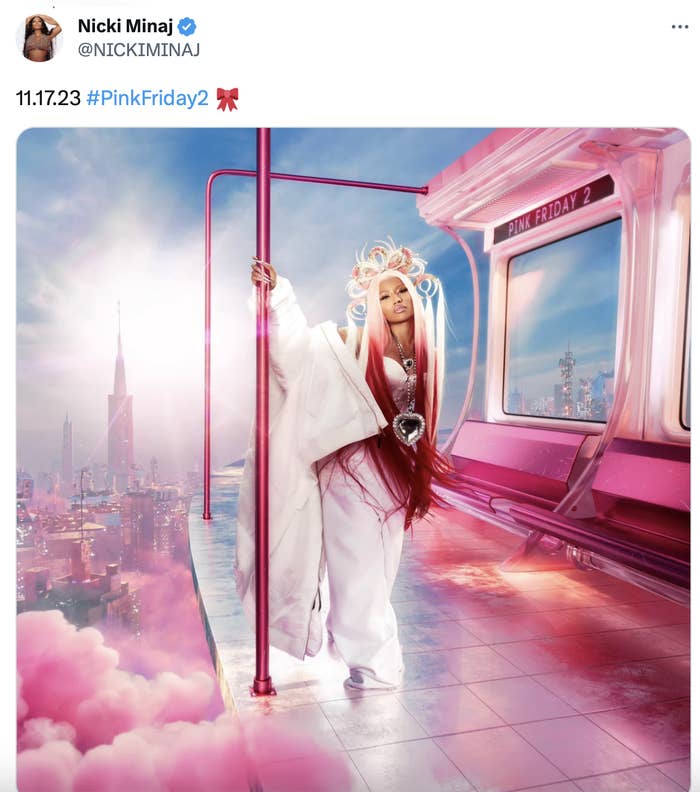 It all started on Monday (Sept. 4), when Minaj, 40, revealed the first of two album covers for her forthcoming Pink Friday 2 album. The rapper is pictured sporting a white coat as she stands in a hollowed out MTA train hovering over New York City.
The following day (Sept. 5), Jackson, 57, uploaded a throwback pic wearing an oversized white coat along with a GIF of Black-ish actress Marsai Martin putting on a pair of shades. For many this seemed like a harmless post from the R&B superstar, but some of the Barbz interpreted this as shade towards Minaj. In response to the perceived shade, some fans of the rapper took the opportunity to write derogatory comments about Jackson underneath her post.
Janet's stans quickly came to her defense, including user @cravingjanet who wrote "#janfam sees no shade here. She's showing off her fashion."
Miss Jackson confirmed the fanpage's suspicions with her own reply, "It's a shame that people want to pit one artist against another."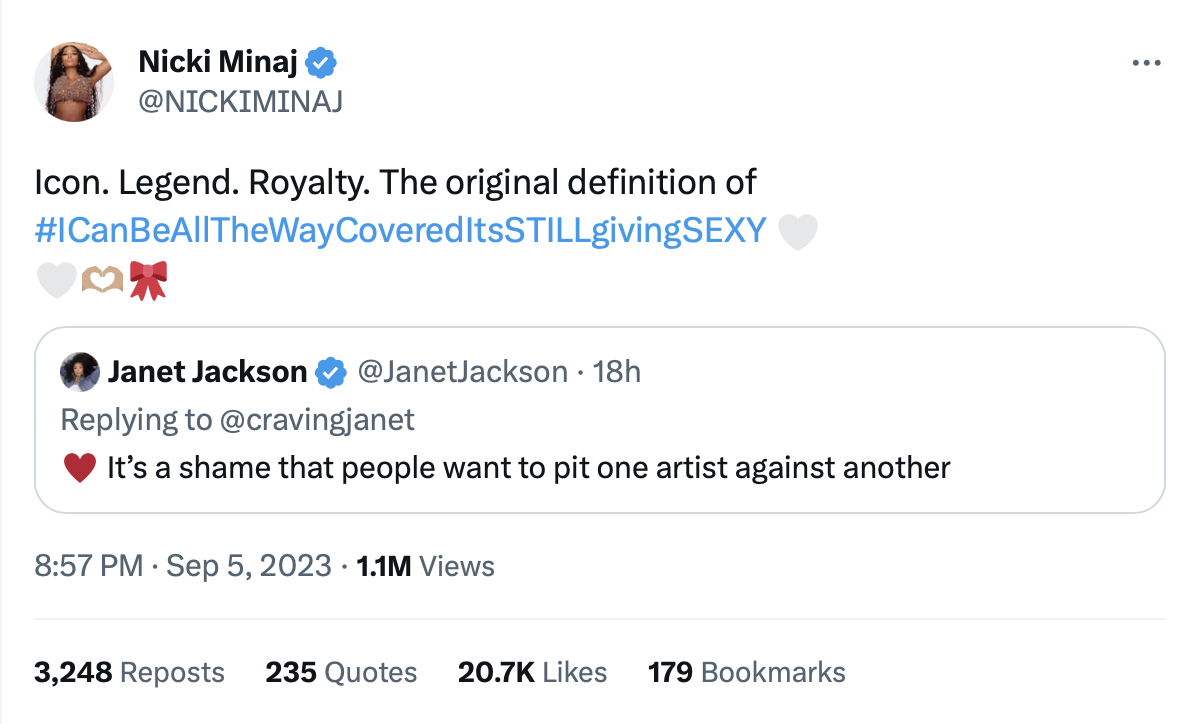 As soon as the "Last Time I Saw You" rapper caught wind of the situation, she reponded with "Icon. Legend. Royalty. The original definition of #ICanBeAllTheWayCoveredItsSTILLgivingSEXY." Minaj's response seemingly marked the end of one of the more strange beefs to happen on X, the platform formerly known as Twitter.
Nicki Minaj is currently gearing up for the release of her fifth studio album Pink Friday 2 scheduled to drop on Nov. 17. Janet Jackson wrapped up her "Together Again" Tour in June. Jackson's Atlanta tour date was pushed back when the Boston Celtics beat the Atlanta Hawks during the NBA playoffs, which led Jayson Tatum to apologize to the icon.