How 6 Rising Canadian Artists Have Pivoted During COVID-19
Some of the nation's most promising young acts, from ShaqIsDope to Fafa Khan, tell us how they've adapted during one of the hardest years to be an artist.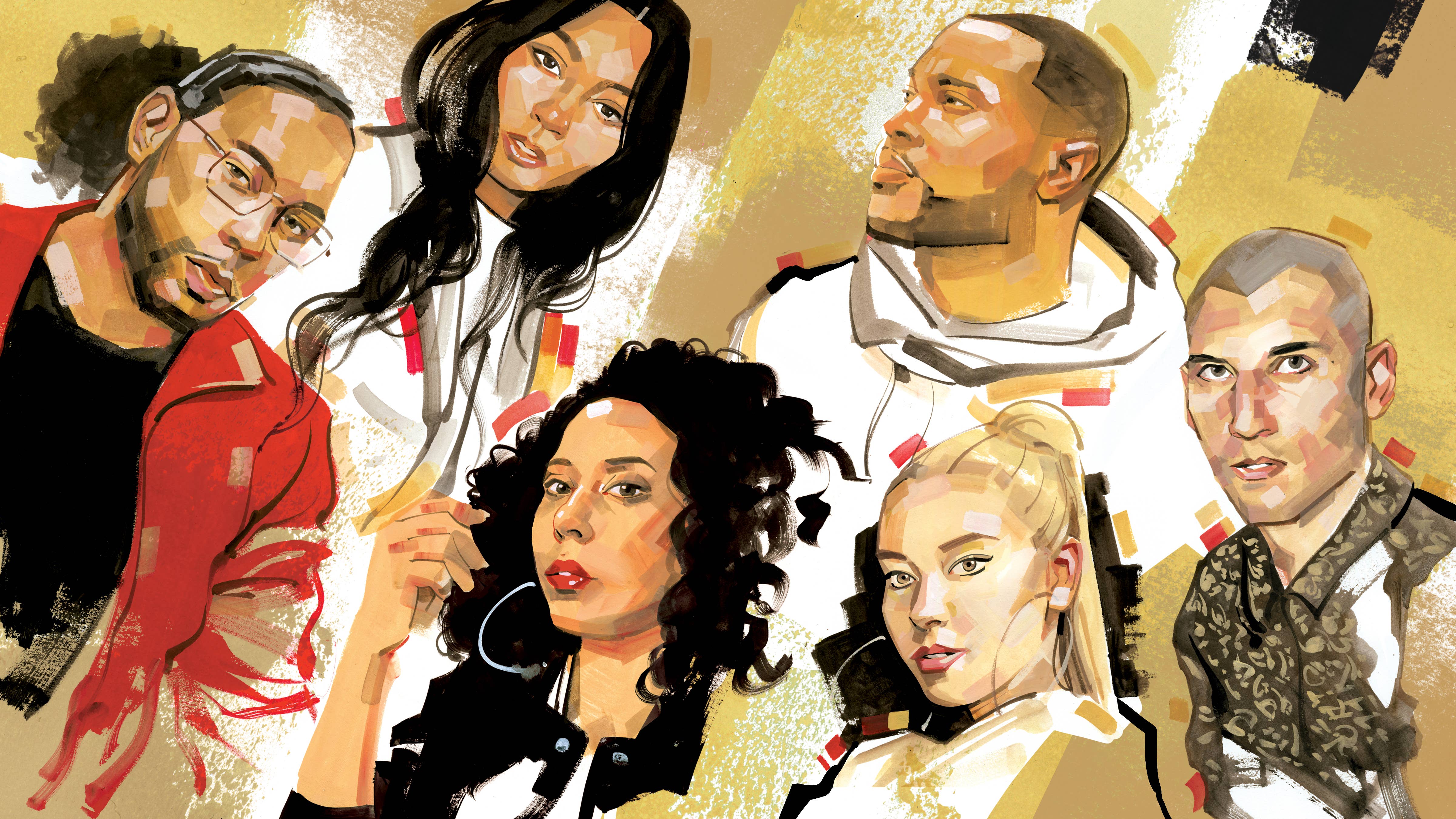 Illustrator
Image via Illustrator/Kagan McLeod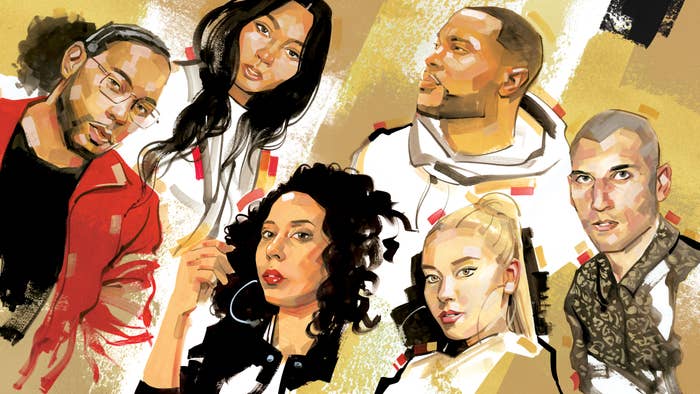 Do you miss concerts right now? Yeah, so do we. There's nothing quite like linking up with the squad for a night out at one of your favourite artist's gigs.
The Canadian music industry got rocked this year by the COVID-19 pandemic, given the social distancing protocols, max crowd limits, and travel restrictions. Major venues and nightclubs may be closed, but that doesn't mean we can't still enjoy the music and concert vibes we love. More importantly, that won't stop artists from finding innovative ways to share their creative talent with us.
Case in point: Miller Music Amplified—an epic series of exclusive virtual concerts with performances from world-class artists presented by the beer of Canadian nightlife, Miller Genuine Draft (MGD), in partnership with Universal Music Group.
With this once-in-a-lifetime event, beer and music lovers from around the world can experience memorable music moments from their favourite international artists safely at home. It kicked off with Jax Jones on September 12th and followed with Grammy-nominated alt-R&B star 6lack on October 9th. Relive 6lack's performance on his  YouTube channel and follow MGD's Instagram account for all of the details on how you can watch the latest Miller Music Amplified performances from your own abode.
We caught up with six homegrown artists who are on MGD's radar—and should be on yours, too—to ask them how they've adapted to the pandemic and what's next for them.
ShaqIsDope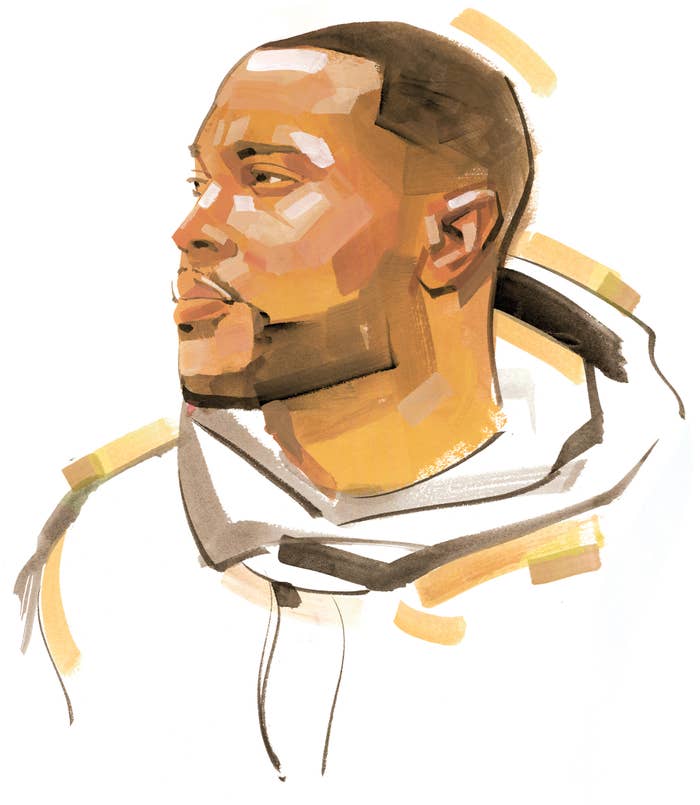 Armed with introspective lyricism, hazy beats, and a critically acclaimed oeuvre of mixtapes, ShaqIsDope has been turning industry heads for a minute. Born Shaquille Bastille, the MC was raised in Toronto's St. James Town neighbourhood and came up on NYC rappers like Big Pun and Fabolous—an influence you can hear all over the wordplay-heavy bars on recent loosies "Level Up" and "For The Streets."
"I can make a song over any type of hard-hitting beat that people can still dance and turn up to, but I always make sure I say something conscious about real life that people can take from and remember when playing my song back," Shaq tells us.
The coronavirus has hit him hard as an artist, though he's taking a glass half-full approach. "At the beginning of the whole pandemic, my recording studio was shut down," he says. "It forced me to buy studio equipment and learn how to record myself from home. That's something I was putting off for a while. Now that I can finally do it, I feel it's a blessing in disguise."
After treating fans to an incredible performance at the launch of Miller Design Lab Toronto in 2019, Shaq is now  blessing us with a new EP slated for release later this year. What's more, he says he's been keeping busy in other ways, too, penning songs for "bigger artists" and expanding his skill set: "I'm doing some modelling work and will be doing some acting as well."
Odreii
The title of Odreii's first EP Runs In Mi Blood is as literal as it gets. Born in Montreal, the Canadian/Jamaican singer-songwriter grew up in an inordinately musical household. Her pops was the frontman of a roots and reggae group, her aunt and uncle played in a francophone heavy metal band, and her mom brought her up on a steady drip of Bob Marley and Stevie Wonder. Throw in the fact that she self-taught herself guitar as a teen and learned languages as disparate as Spanish and Chinese coming up, and you get the dancehall-meets-Latin pop bop that is the eponymous first single off her EP, which ignited Canadian airwaves last summer.
2020 was poised to be a breakout year for Odreii, especially with the March release of her latest single "Go Solo" in collaboration with DJ Kleancut, but, well, things took a turn right after that as the world began to shut down. "All my shows have been cancelled," she tells us. That includes slots at Canadian Music Week in Toronto, MIDEM in Cannes, Festival METRO METRO in Montreal, and a tour of France and England. "What I found important was to keep in touch with people who follow my music, so I made more livestreams on Instagram, Facebook, TikTok, and Spoon. Social media helped a lot."
At the very least, the extra downtime has given her a chance to pen more material. "Since I love writing and composing using my guitar, I created more songs during the confinement," says Odreii. "As soon as we were allowed to go out, I was invited to do some acoustic alley shows organized by Productions UP in order to give a platform for artists to express their art despite the difficult conditions." Those sets saw her play acoustic versions of Runs In Mi Blood tracks, as well as a rousing rendition of "Redemption Song," while Montrealers sang along from their balconies.
Odreii says she's putting finishing touches on her debut album, which drops in 2021. "Many more surprises will be announced soon!"
Devontée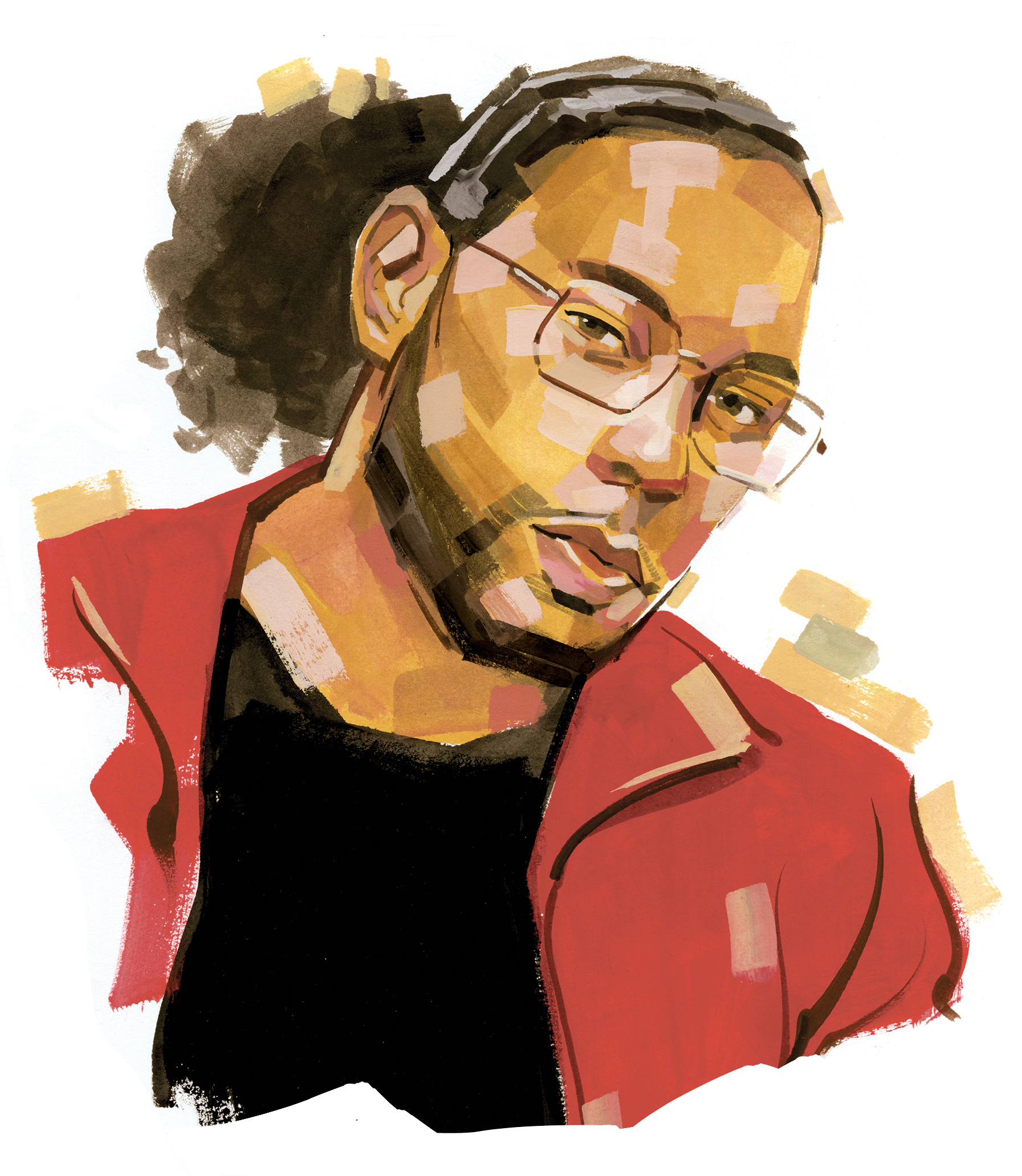 If you've ever wondered what Drake was going on about in the "running through the 6 with my woes" hook of "Know Yourself," Devontée can help you out. That's because the Toronto rapper coined the term "WOE" himself. The loose OVO Sound affiliate says it stands for "working on excellence," and it's an acronym he's been sprinkling in his work ever since, garnering buzz (and Drizzy's attention) five years ago with his bombastic trap single "Bare Tings." (Excellence evidently runs in the family—his cousin is Ayesha Curry, wife of generational NBA superstar Steph Curry).
Nowadays, WOE is something of a guiding philosophy for Devontée's music, which he describes as incorporating "messages with purpose over original (beats), self-produced for the most part; heavy bass with dark chords and textures but light, flowing melodies and a positive overall message!" If you've heard his weighty-yet-smooth new album TAKE THIS IN, which dropped in August, that all certainly checks out.
WOE also happens to be the name of the rapper's independent record label and clothing line, the latter of which he's been devoting more attention to during COVID-19—namely, by selling WOE-branded facemasks. Along with the rest of artists featured in this piece, WOE has also been working with Miller Genuine Draft to curate a weekly Spotify playlist called MGD New Music Fridays—check it out if you're looking for some new tracks to add to your personal music collection.
Devontée says he's also taken this period "to build routine and discipline myself to better the outcome of my work." Looks like that's been working out for him: he already plans to start rolling out his next album this October. Connect with his music here.
Fafa Khan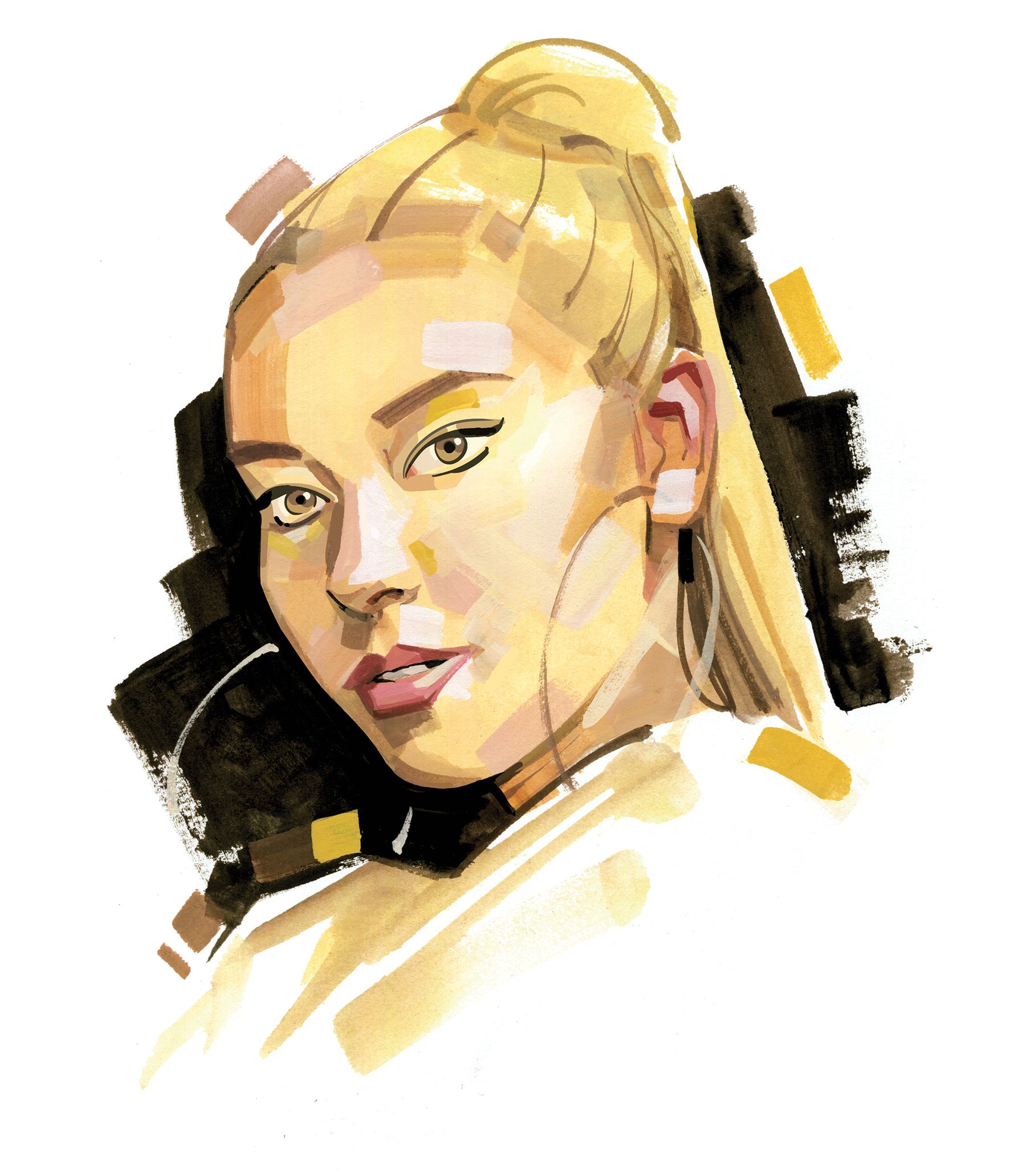 Consider Fafa Khan the antidote to today's white male-dominated EDM scene. Born in Montreal with Japanese, Pakistani, and Finnish roots, she's expeditiously established herself as one of the world's most sought-after female DJs thanks to an eclectic style as diverse as her background. As part of her work with Miller Genuine Draft, Fafa was even invited to Budapest last year, where she witnessed one of the world's biggest DJs, Mark Ronson, perform at Miller Music Amplified 2019.
"Hype," is the word she uses to describe her sound. "The higher the energy, the better I perform, no matter what genre of music. My personal favourites are hip-hop, dancehall, and festival. If I'm on stage I'll throw in tribal, French rap, or Afro, just to represent our favourites from back home."
Luckily, Khan was able to land on her feet as nightlife began shifting online when Canada went into COVID quarantine. "Surprisingly, during lockdown I was still busy, which was a blessing," she says. "A lot of clients requested for online parties, I dedicated time to DJ for fundraisers, and just did a ton of IG and FB Lives every weekend to keep people's energy alive. I finally had proper time to dedicate to producing, which I never got before due to my busy schedule. I actually appreciated the break."
With dance floors closed for the foreseeable future, Khan—who's also a visual artist and graphic designer—plans to use this socially-distanced new era to become even more of a Renaissance woman. "Moving forward, my team and I are trying as many creative outlets as we can," she says. "I want to push myself while I finally have this extra time to do so, which I didn't have before. Also time where I can finally sit and dedicate to production, painting, merchandise, and design."
KILLA KELS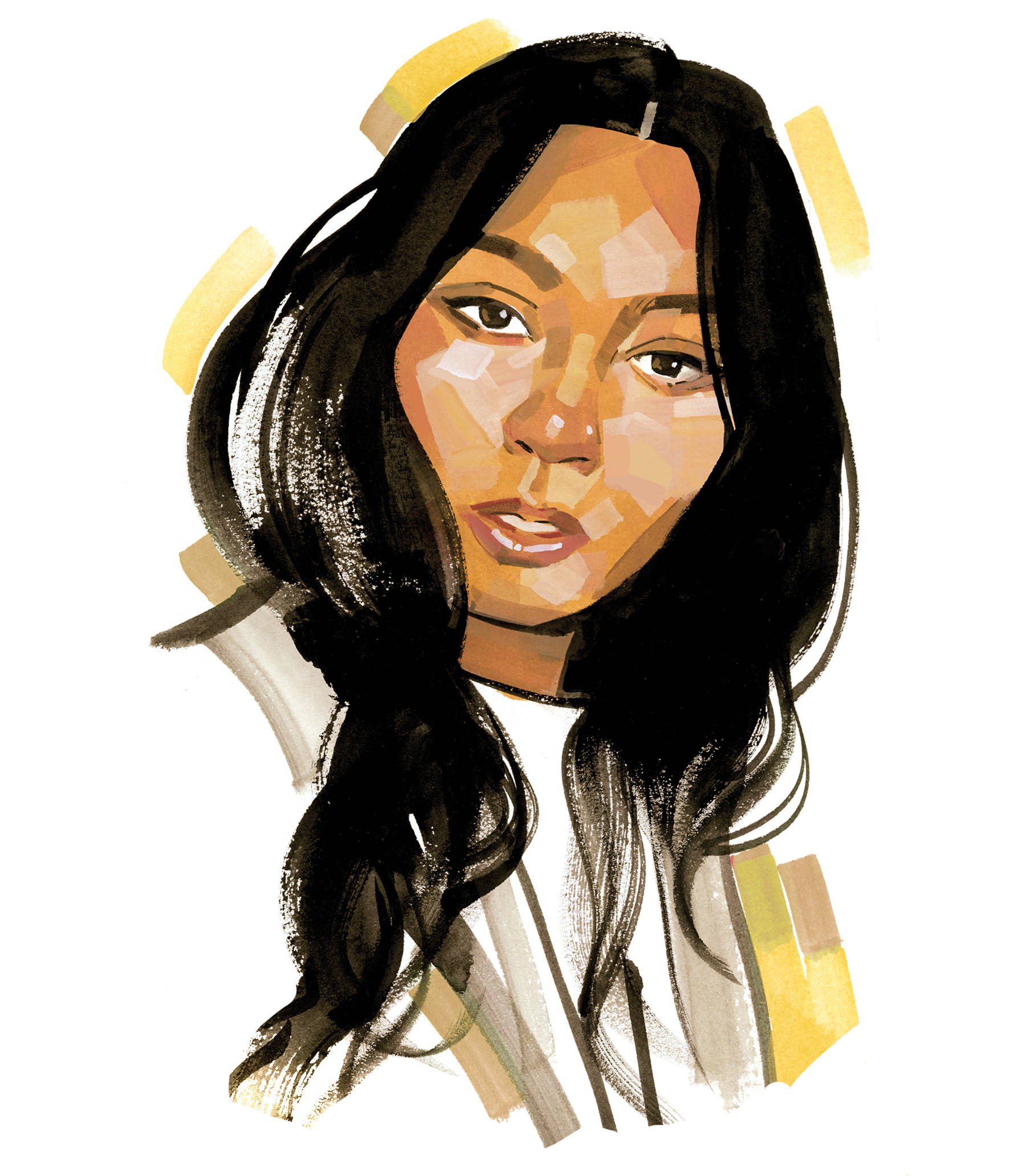 True to her name, KILLA KELS has been absolutely slaying it on the international DJ scene the last few years. She cut her teeth at Toronto's legendary Remix Project, where she received mentorship from Toronto stalwart DJ Grouch. From there, she's been laying waste to dance floors around the world with her impeccable knack for reading a room.
"I'd say I have a pretty versatile sound," says KILLA KELS. "Nowadays, I play mostly hip-hop, R&B, dancehall, and Afrobeat, even spanning eras and decades. It also depends on the party or crowd at times. I might feel like playing a throwback disco set or some Y2K pop, but it all comes from the music I loved growing up to my favorite new releases."
Of course, the pandemic has made being a globetrotting DJ challenging to say the least. "Adapting to COVID-19 definitely wasn't easy—I still feel like I haven't adapted!" KILLA KELS  tells us. "I had a couple online DJ sets earlier in the quarantine, but for the most part, I took it as a break that I never knew I desperately needed and I'm so grateful that it was that for me. I had to adjust to remote learning with my son, Christien, so the time off work allowed me to create a decent schedule for the both of us. With things changing every minute, I've put more into practice letting go of what you have no control over and being grateful for some of the things we took for granted prior to COVID."
KILLA KELS has also taken the time to get her mindfulness game on point. "I practiced meditation more, which I feel helped a lot with the stresses and anxieties of the world's current state—particularly with the racial injustices against Black people. Overall, this was a great time for me to rest, reflect, and refocus!"
She admits she is still not sure what the future has in store for her, given the crazy state of this new normal. However, one thing she does know: whatever tomorrow brings, she's going in for the kill. "It's hard to plan much after the rollercoaster of a year we just had, but I'm excited for what's to come!" she says. "Things are starting to feel somewhat normal again with gigs where I get to spin IRL, so I've just been reorganizing my library, listening to a lot of music, practicing, and continuing to collaborate with dope creatives in Toronto."
Rymz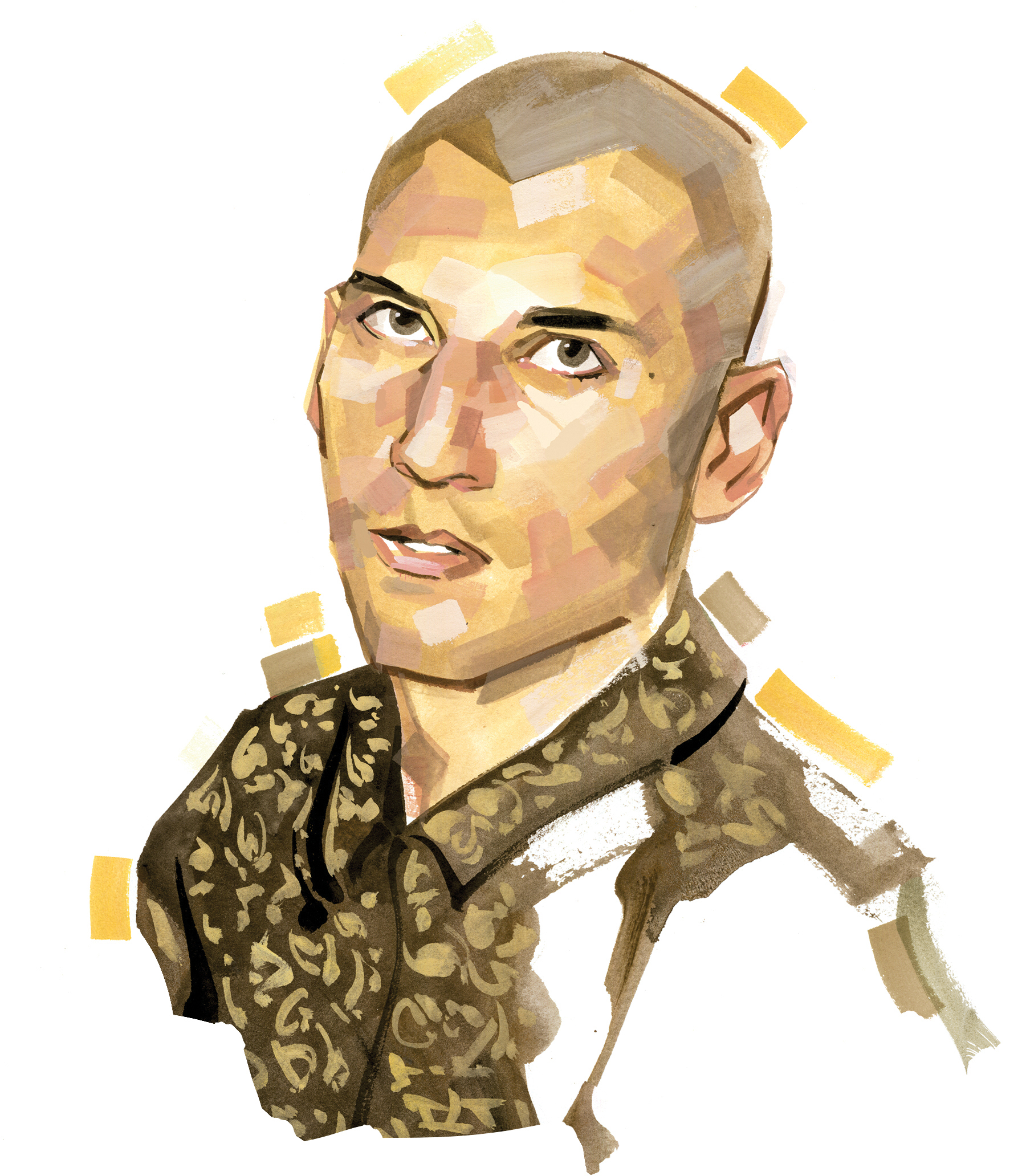 As one of the hottest rising stars coming out of the Quebec rap scene, Rymz rarely sits still. Between his day job as an educator in a children's group home and the breakout success of his 2016 sophomore album Petit Prince, the francophone MC's default state is grinding. That relentlessness translates to his music—he spits over menacing, ethereal beats with the energy of a rockstar and the streetwise lyricism of America's hardest wordsmiths.
"I would describe my sound as instinctive and lively," he says. "Between the energy of an endless night and the melancholy of a rainy day, I always try to convey an emotion."
For a dude with such a never-stop-never-settle M.O., Rymz has taken lockdown surprisingly well. "With COVID, I took the opportunity to go back to my roots by isolating myself to write," he explains. "I already had a small home studio, so I was able to work remotely with friends." Rymz also got his creativity going during quarantine with Miller Design Lab, where he worked closely with streetwear icon Jeff Staple to create a sick pair of shoes that are customized for the night and his personal style—check them out here.
The result of all that confined writing time will be the follow-up to his critically acclaimed 2017 LP Mille Soleils. Still, what he's been aching to do more than anything? Hit the road again. "The next step is to release new songs," he says. "We currently have big videos that we're working hard on. All this with the goal of doing a tour around the regions of Quebec! My favorite part of the whole process. Fingers crossed everything will work out."