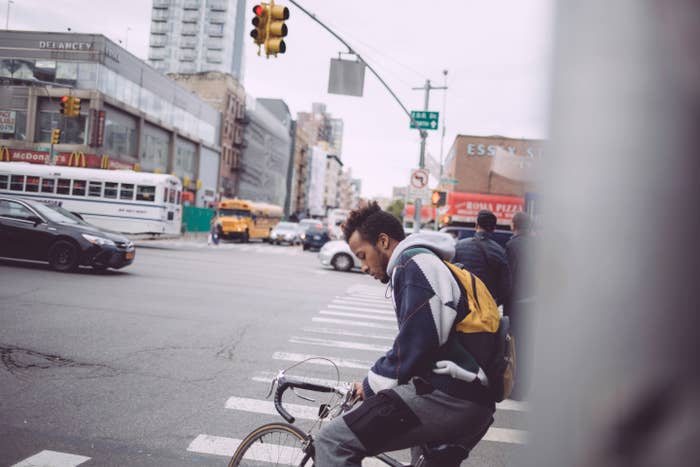 Late last year, New York-based artist Cautious Clay made an impressive debut with his single "Cold War"—an addictive track featuring lyrics that detailed the difficulties every 20-something goes through in the dating realm. Today he returns to kick off the new year with his latest single, "Juliet + Caesar."
"Juliet + Caesar" offers a preview of what we can expect to hear on his forthcoming Blood Type EP, which is due out next month. Previous releases from Cautious Clay have already proven that he has a keen ability for writing and producing music that is honest and relatable, and he continues down that path with strength.
His newest single takes a look at relationships from a different perspective—appreciating the lesson learned, rather sulking over the love lost. "Lyrically I'm speaking more from impulse and not being afraid to take chances with different types of people," Cautious Clay explains. "I've been in relationships that have come and gone, and a lot of times you learn a whole lot from some that are short lived or more spontaneous."
Check out "Juliet & Caesar" below, and look out for his new Blood Type EP dropping in February.