Why People Think Taylor Swift Was Shading Scooter Braun at Prime Day Concert
During her exclusive performance in celebration of Amazon Prime Day, Taylor Swift appeared to throw a bit of shade in Scooter Braun's direction.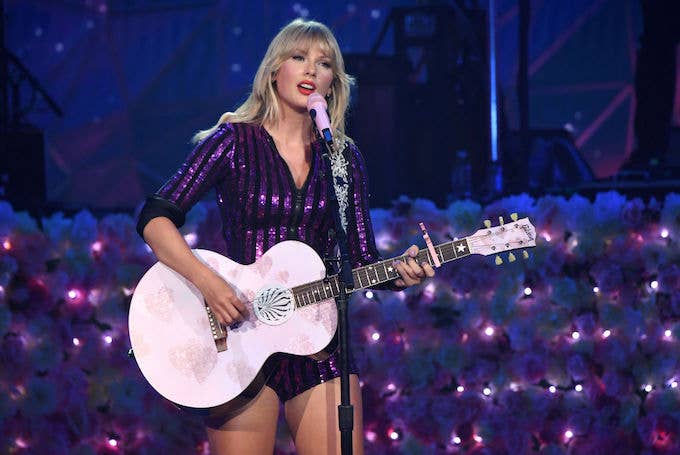 Getty
Image via Getty/Kevin Mazur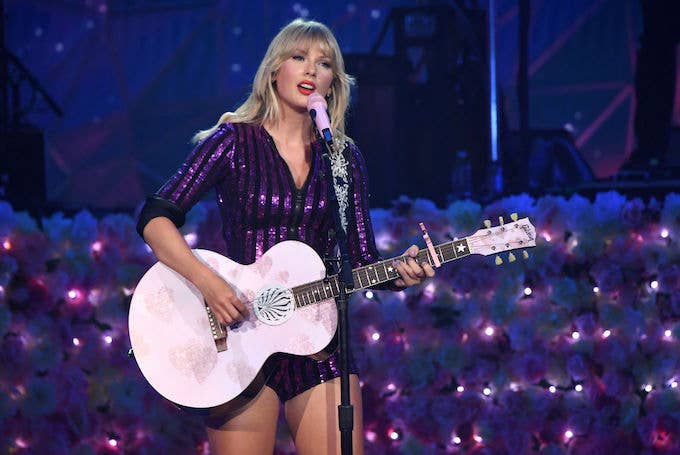 During the preamble to "Shake It Off," fans believed Swift dissed Braun while she was reciting the opening lyric, "Just think while you've been getting down and out about the liars and the dirty, dirty cheats in the world, you could have been getting down to this sick beat." When it came time to the "liars and dirty, dirty cheats of the world," bit, Swift emphasized it by using a noticeably louder, more intense tone. 
Late last month, Scooter Braun, through his holding company, bought Big Machine Records and with it Swift's back catalog of music. The singer-songwriter took to Tumblr to write a lengthy post about feeling "sad and grossed out" over Braun's acquisition of Big Machine, calling the deal her "worst case scenario." She also accused Braun of bullying her for years and included detailed accounts in which she felt attacked by the music executive. Many have accused Swift of victimizing herself as it pertains to the drama, particularly given the public nature of the feud.
Naturally, the online back-and-forths prompted many celebrities and those within the music industry to firmly stand in either Braun or Swift's corner, but T-Swift has fans like nobody's business. So, the Swifties took to Twitter after their leader may or may not have sent a subtle message to Braun during her Prime Day performance. 
According to one very detail-oriented fan, the likes Swift has been handing out on Tumblr may provide evidence that the lyric was intended for Scooter.