Schoolboy Q Says He's Postponing Official Release of Travis Scott Collab in Wake of Nipsey Hussle's Death
Q and La Flame's "Chopstix" was set to arrive Thursday, but Q believes no one should be dropping new music this week.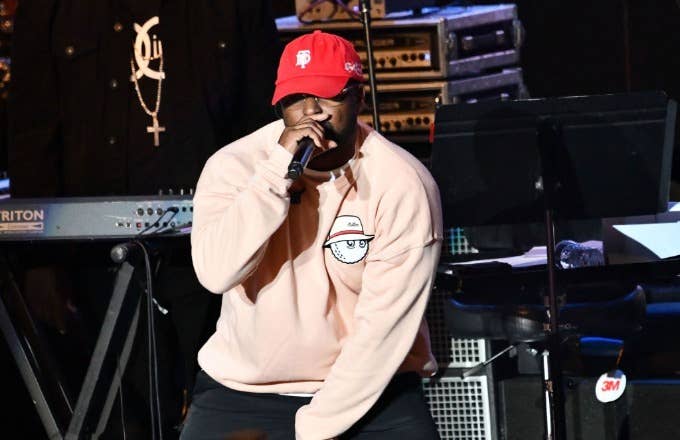 Getty
Image via Getty/Scott Dudelson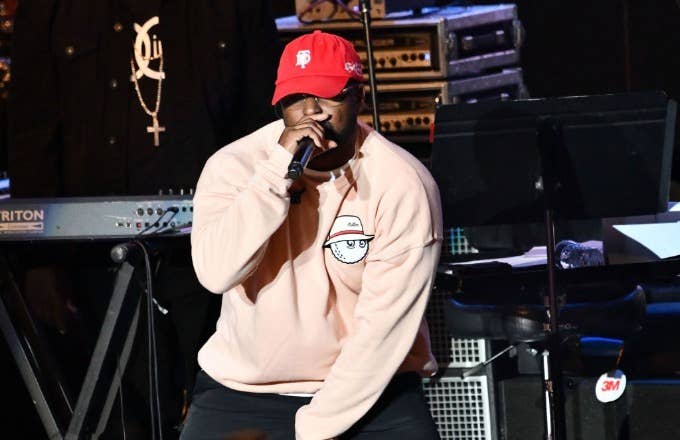 The official release of "Chopstix," a new Schoolboy Q and Travis Scott collab that recently debuted on The Tonight Show, has been postponed following the murder of Nipsey Hussle.
In an Instagram Story update, Q—whose new song was believed to be arriving early Thursday—expressed his belief that this week should be taken off out of respect for Hussle's tragic death. He also addressed the track's brief availability Thursday via radio and some streaming platforms (including Spotify), thanking them for taking it down.
"I am not putting out no motherfuckin' music tomorrow," Q told fans. "It's not cool. I'm not with it. Thank you to radio for understanding that. I was told that it was nothing they could do. I guess it was, like, already in some rotation . . . I was never with it."
Q went on to say that "Chopstix" could potentially arrive early next week, though nothing is set in stone. "I'm not putting nothing out this week, like, no," he said. "Nobody should be puttin' nothing out this week. I don't even know how to do these types of videos, dawg. I'm just giving y'all the real shit. I don't wanna put no music out this week."
Hussle's "FDT" collaborator YG has also announced the postponement of a previously scheduled release. In a tribute message to his late friend, YG revealed he had a surprise drop planned for April 12 but has now pushed the album into May.