Kodak Black: 'If I Disrespected Lauren London in Any Way Even Though I Know I Didn't, My Bad'
Kodak Black landed himself in hot water for announcing he was planning to pursue Lauren London.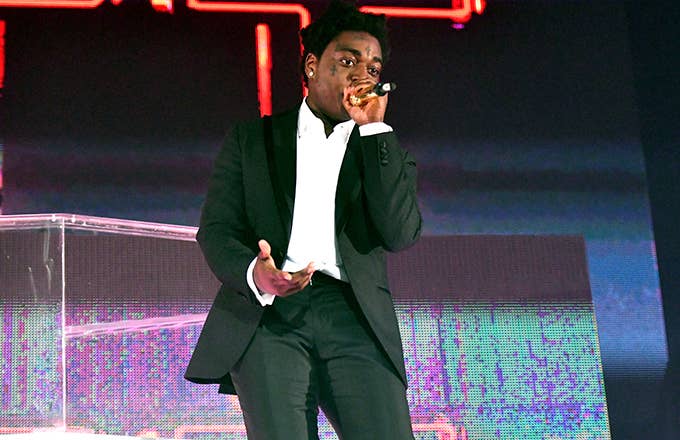 Getty
Image via Getty/Scott Dudelson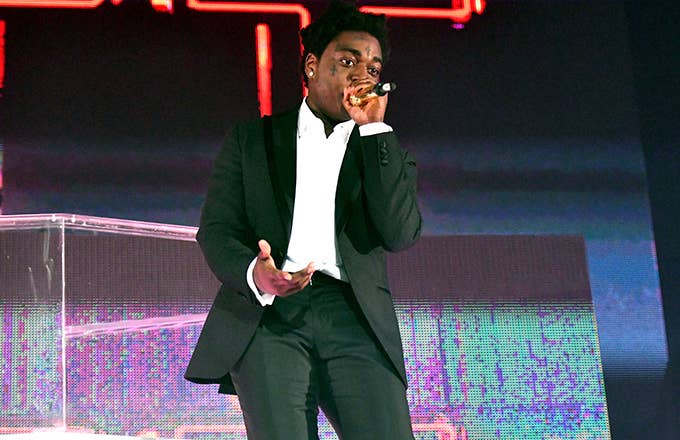 Kodak Black landed himself in hot water once again. Less than a week after the death of Nipsey Hussle, Kodak announced he was planning to romantically pursue Lauren London, who is the mother of Nipsey's child. "She's finna be a whole widow out here. I'll be the best man I can be for her," he claimed.
Now, he's attempted to apologize to London after being called out for his behavior.
"Hey listen though, real shit this gonna be my last time talking about this," Kodak said during another Instagram Live session. "If I disrespected you Lauren London in any shape or form, I am sorry.... Even though I didn't," he continues. "Rest in peace to dude, if I disrespected Lauren London in any way even though I know I didn't, my bad."
He signed off the clip with his go-to insult. "Suck a baby dick, all you old n****s reachin' fuck y'all," he snarled.
Kodak's initial comments angered many from the hip-hop community, including T.I.
"Hey, Kodak Black: You outta pocket, n***a. Fix that sh*t—quickly, expeditiously" Tip said in an Instagram video. "If I see you, I'ma say it to your face. You outta pocket, n***a. Get your motherf**kin' self together."
Kodak responded to T.I.'s comments in a previous Instagram Live stream. "Man, listen: I said what I said. Y'all tryin' to misconstrue what I said.... Fuck that. I don't give fuck what y'all talkin' about," Kodak said before apology. "T.I., man, I don't care. I'm in Georgia right now."