Beyoncé Drops Original "Sorry" Demo and Fans Are Loving It
Beyoncé slipped the original version of the fan-favorite track "Sorry" into the new streaming release of 'Lemonade.'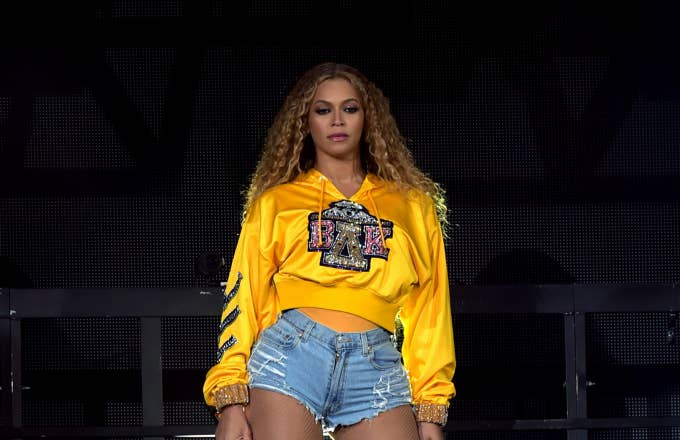 Getty
Image via Getty/Kevin Winter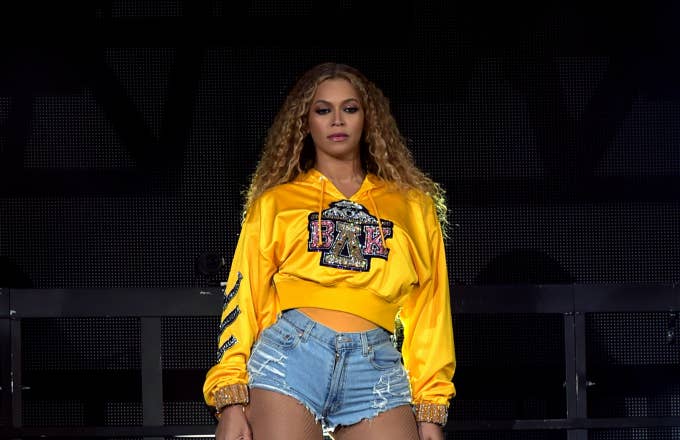 Beyoncé has reclaimed her throne in spectacular fashion. After wowing the music world with her behind-the-scenes Netflix concert film Homecoming, Queen Bey decided to commemorate the third anniversary of Lemonade by making the classic album available on all streaming services. While opening the TIDAL exclusive to the masses was a more than generous gesture, Beyoncé decided to repay her fans for their patience by adding a twist to the album.
Although Lemonade was available for purchase on all platforms, fans could only stream the project through the Knowles-Carter family business of TIDAL. However, this didn't stop her loyal Beyhive from learning Lemonade front to back and making it an award-winning and multi-platinum selling record. To deliver yet another surprise, when she opened the album up for streaming, Beyoncé slipped in an alternate version of the fan-favorite track "Sorry." 
Unlike the album version, "Sorry (Original Demo)" is not an intense dance track that mimics the antics of a rocky relationship. Instead, this take is a more somber farewell ballad that depicts a woman at her wits' end. Though the lyrics are similar, "Sorry (Original Demo)" showcases Beyoncé's incredible vocal range while the minimalist instrumental allows listeners to get a feel for the emotion behind the words.
With the love surrounding the final version of the song, most artists would be hesitant to release another take as to not taint the end result. Yet the Hive continues to disprove conventional industry ethics. Like the version released in 2016 with its Serena Williams-featuring video accompaniment, fans are gravitating to "Sorry (Original Demo)," taking to social media to thank their majesty for being so kind. Unfortunately for JAY-Z, the duality between "Sorry" and "Sorry (Original Demo)" has once again made the Jigga Man public enemy No. 1. 
In addition to "Sorry (Original Version)," Beyoncé also dropped a "Formation (Choreography Version)" video that fans can watch exclusively on TIDAL.