Collaboration is an integral element of creativity. No matter the artistic discipline—whether music, design, or film—the meshing of perspectives can elevate an original work from noteworthy to transcendent.
Inspired by this notion, up-and-coming rapper Curtis Roach linked with seasoned director Colin Tilley to produce an entirely new kind of music video for the former's song "Spectacular." The project, deemed a "disappearing cinema," will stream as an Instagram story on Pigeons & Planes—something that has never been done before in the IG or music video spaces.
Roach's introduction to hip-hop came via his parents when he was a toddler. His father showed him West Coast rap, like Dr. Dre and Snoop Dogg, while his mom played more R&B, like Lauryn Hill and the Fugees. Roach gravitated toward both sounds, and actually picked up an interest in writing poetry—which would soon evolve into a passion for jotting down lyrics and spitting bars.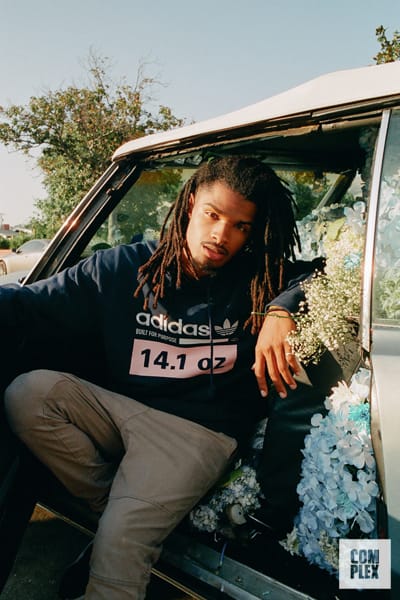 As Roach unraveled the celebrated and complex musical lineage of his hometown of Detroit, he realized he wanted a place in that timeline. "When I was in high school, I would listen to J. Dilla beats and what he did with Slum Village," Roach recalls. "Even when Big Sean first came out, [that] was a very exciting time for us."
Although Dilla and Sean influenced Roach's musicality, the upstart is focused on crafting a sound that's intrinsically Curtis.
I [want] to create something different, always.
"I [want] to create something different, always," he maintains.
Roach was initially able to jump-start his career by landing a seat in the adidas Originals Sound Labs program, which provides resources and music education to public schools lacking necessary financial support. His participation allowed him to receive guidance from industry tastemakers and access to full audio and mixing equipment, aiding the young rapper in refining his unconventional sound and sharing it with the world.
So, when approached with another unique opportunity—this time to collaborate with Colin Tilley, who has worked on a number of award-winning videos with the likes of Future, Justin Bieber, Nicki Minaj, and many others—Roach lept at it.
"Colin's shot so many videos for all my favorite artists… and that short film for Chance the Rapper. I thought that was an important film, just to talk about mental illness," Roach says. "I think [Tilley's] work is very important for the hip-hop community, and in general."
Tilley was also enthusiastic about the shoot since he'd been yearning to partner with a blossoming creative.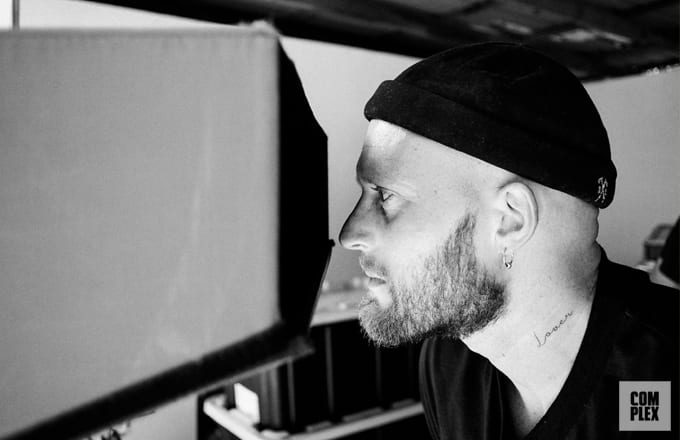 "This is something that my friends and I always talk about, for the last couple of years," Tilley reflects, "finding an artist that hasn't had an opportunity to have exposure like this."
Due to his hectic schedule, the Berkeley native is rarely able to work with and groom young talent. But after listening to "Spectacular" and hearing Roach's story, Tilley was inspired by not only his music, but also his on-camera energy and personality (what Tilley deemed "a special spirit") in past music videos and Instagram content. The veteran director was thrilled to take on a mentorship role.
It was so exciting for me to sit there and be like, 'How can I take Curtis Roach and pretty much introduce him to the world in a brand new way?'
"It was so exciting for me to sit there and be like, 'How can I take Curtis Roach and pretty much introduce him to the world in a brand new way?'"
"Curtis was such a sponge and wanted to soak it all up," he continues. "It brought me back to when I was on the come-up. It was cool to have that refreshing, super energized, innocent energy. You can see that everything's still so new to him, so when you can create an experience like this for somebody, it's that much more special."
Anchoring their collaborative inspiration was the adidas P.O.D. System technology, which re-imagines unsuspecting elements of past sneakers and silhouettes into one seamless design. While the technology was invented in 1995, adidas Originals has updated and combined it with the more modern Boost technology and a midsole stabilizer. The resulting product is a stylish, functional, and entirely novel footwear concept.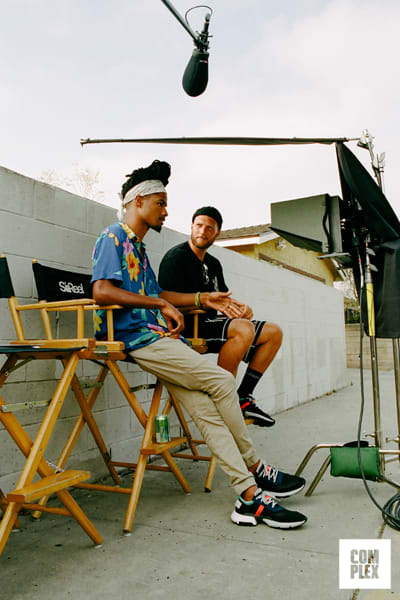 "When you look at the way that the adidas P.O.D. is created," Tilley says, "as far as all the best techniques put into one, over time, and looking at the history of the sneaker, that's exactly what we're doing with this music video."
Tilley's approach to the "Spectacular" visual wove together three chapters of his prestigious career. Early on, the 30-year-old would use a single, dangling light bulb as a crafty and cost efficient lighting technique. A few years later, while working with Kendrick Lamar, Tilley began playing with anti-gravity illusions, having subjects stand on a moving dolly to appear as though they were levitating. Most recently, he's utilized a suspended spinning mechanism for his camera, to capture video in 360 rotation.
On the "Spectacular" shoot, Tilley, working in tandem with Roach's vision, combined the three methods to craft a dynamic final product that adds a vibrant visual layer to an up-tempo song about a crush.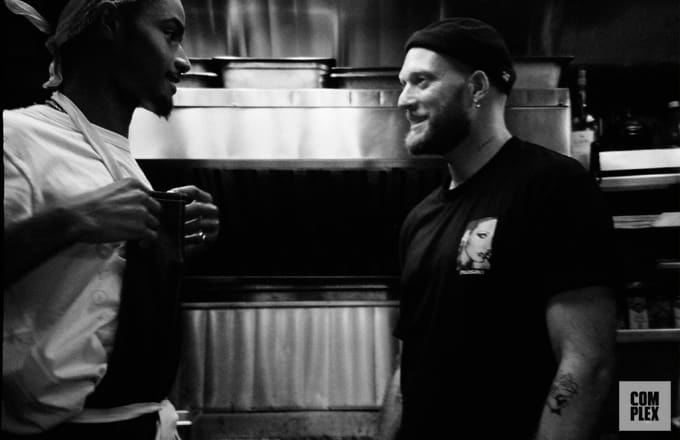 "The exciting part about collaborating is getting to have other people's input, and to get their vision on something that you might not have seen before," Roach says.
"It was a lot of fun to be able to think outside the box and create a visual [where] we'd get his personality, get his performance skills, and just represent his music the right way," Tilley adds. "It's definitely been a very, very special collaboration."