If you think about where there's radical, genre-bending, progressive hip hop being made in Canada, Calgary is probably not the first place that would come to mind. Despite its status as the country's fourth-largest metropolis, Calgary has had a hard time shaking the small town, "Cowtown" stereotype. In terms of music, its case hasn't been exactly helped by the fact that the city of over a million people has yet to produce a hip-hop act that has been talked about much beyond its city limits. But that's about to change, because Cartel Madras is here, and they are definitely worth talking about.
The group is made up of two rappers of Indian descent, Contra and Eboshi, and backed by DJ Egglad. Since forming just a year ago the trio have fused their diverse musical experiences into a self-designated sound, "Goonda Rap," which riffs on the Tamil phrase for "thugs" and combines elements of hip hop, house, R&B and trap. Their hodge podge of influences includes everything from traditional Tamil arts to Japanese musician Ryuichi Sakamoto to MF Doom.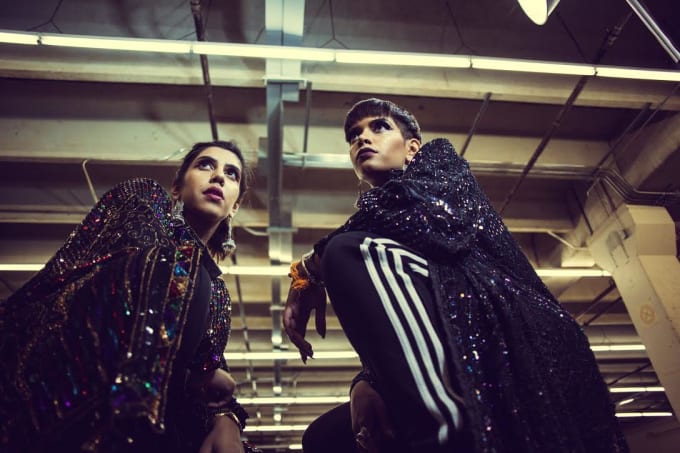 Cartel Madras just released their debut mixtape TRAPISTAN and today share the visuals for the lead single "Pork and Leek." Directed by Asim Overstands and Vince Raquel, the video gives a glimpse at the aftermath of one of their wild live shows, something they are quickly becoming notorious for.
The trio is set to perform at this year's POP Montreal next week and will be opening for CupcakKe. Hopefully this means that we'll be seeing more of them on the festival circuit. Enjoy the "Pork and Leek" video above and be sure to check out the rest of the excellent TRAPISTAN mixtape. Word is they have a couple of more mixtapes in the hopper, so stay tuned for that as well.