Azealia Banks Goes at Joe Budden and Charlamagne tha God for Calling Nicki Minaj 'Trash'
Azealia Banks continues to be Nicki Minaj's most outspoken defender.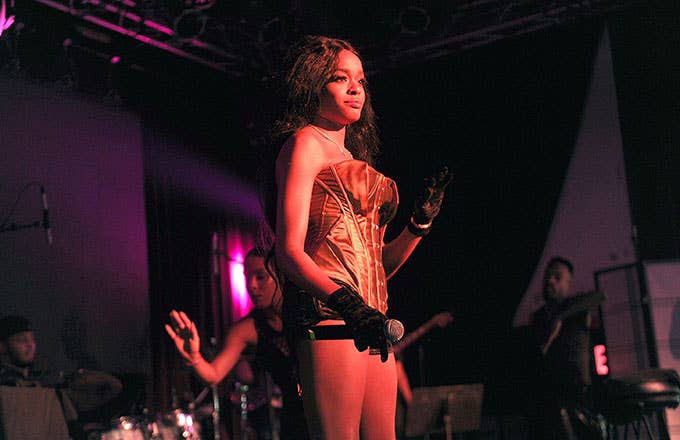 Getty
Image via Getty/Brad Barket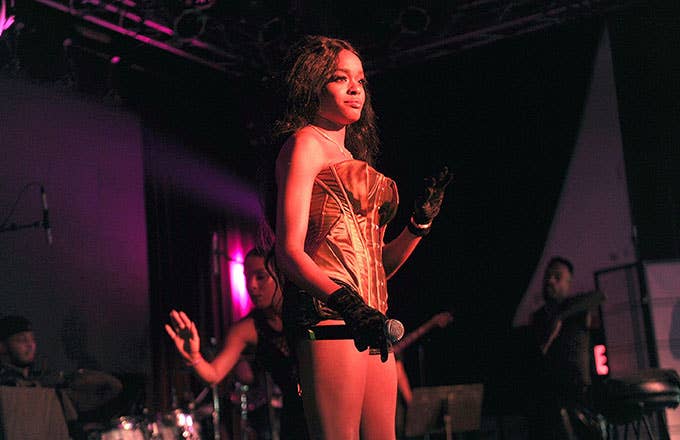 Azealia Banks has come to the defense of Nicki Minaj after veteran MC and former Everyday Struggle host Joe Budden and Charlamagne tha God called The Pinkprint rapper "trash."
"She has exhibited a lot of trash this year and I'm not talking about music," Budden said of Minaj. Charlamagne then claimed Minaj had an unsuccessful musical year because her song "No Frauds" failed to take off. "You cannot post your accolades on Instagram every day for the year," Budden added. "I'm gonna call you trash."
The comments lit a fire under Azealia Banks, who shared her thoughts on the criticism. "It SERIOUSLY makes me sick to my stomach to see @cthagod and joe burden get pleasure from tearing this black woman down because they are LEGIT LYING TO THEMSELVES," Banks wrote. "Not cardio nor remus are fucking with nicki on her day off."
Banks is referring to Nicki's beef with rapper Remy Ma that escalated at the top of 2017, and the claims that Cardi B is coming to take Minaj's place. Banks has previously called Cardi B a "poor man's version" of Nicki Minaj. She also came to Minaj's defense a couple months ago when Minaj took to Twitter to call out sexism in the industry.
A couple days ago, Banks announced on Instagram that she is planning to sue Wendy Williams in 2018. Earlier this month the rapper also threatened a lawsuit against Remy Ma. Sandwiched between the buzz of these two incidents, the "Chi Chi" rapper dropped a Christmas demo "Icy Colors Change," promising a fully mastered version coming soon.