Up until now, Nicki Minaj has avoided the pitfalls of the Snapchat app, preferring to spend her time on other social media apps instead. For some reason only she can explain, she decided to change that on Sunday afternoon, inviting fans to start following her new account on the app.
It all started innocently enough. Minaj went on Instagram to help promote her new venture, trying to give her fans enough time to prepare for the inaugural post.
Evidently, Minaj had a bit of trouble during her trial run, and she had to go back to another app where she was clearly more comfortable with her surroundings. With the help of some Twitter users, she eventually got on the right track.
Tried to post a pic from my library on my snap but I guess it didn't go through 🙄

— NICKI MINAJ (@NICKIMINAJ) July 24, 2017
Try it again. Matter of fact, hand me ya phone sis pic.twitter.com/Ta6QRUk0cS

— King Ari B. (@DaveyonMinaj) July 24, 2017
😭😭😭😭 can y'all explain how to do it & stop being so damn silly🙄 https://t.co/9e4KbWo8Jy

— NICKI MINAJ (@NICKIMINAJ) July 24, 2017
@NICKIMINAJ Look Sis! I Gotchu!
-- Go To Lil Circle On Snap
-- Swipe Over To Camera Roll
-- Select Your Pic
-- Swipe Up To Edit
-- Share! pic.twitter.com/gBNUWDm7tp

— ThePinkPrintAngel™ (@PinkBoiPryncess) July 24, 2017
This is the person who "clearly" explained it. 😘😘😘😘😘😘 https://t.co/0wqflx0vfl

— NICKI MINAJ (@NICKIMINAJ) July 24, 2017
Once they got things squared away from her, she dove in feet first, posting a picture with a funny message in addition to a saved photo from her iPhone archives.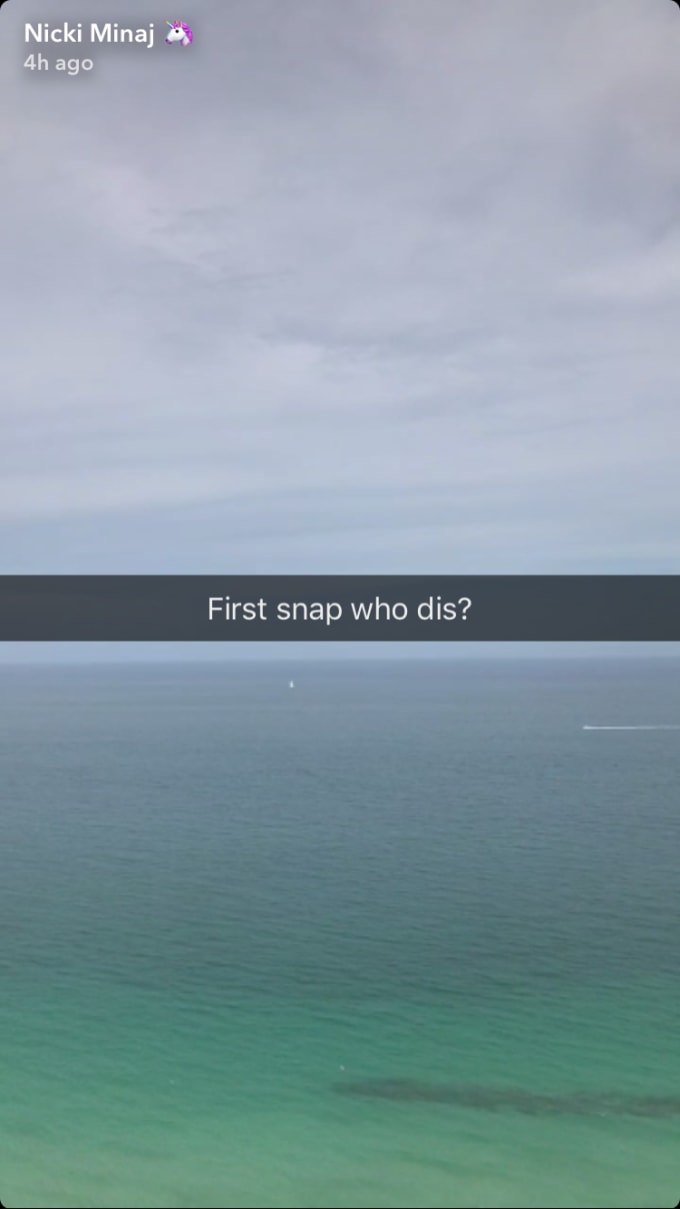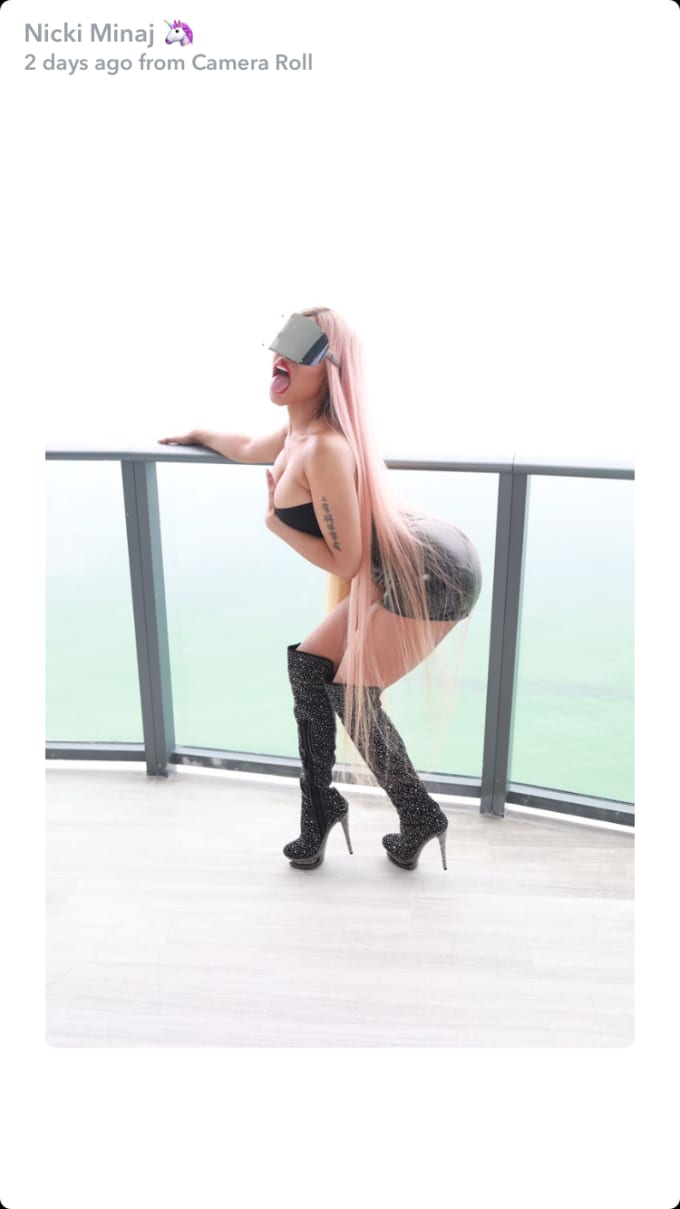 However, she did not appear to take the right precautions to stop overzealous fans from contacting her. As you can see in a hilarious video she posted on Instagram, Minaj's phone was absolutely devastated by an endless series of calls, private messages, and pictures/videos, leaving her unable to get anything done while trying to get set up on the app.
And bless her heart, Nicki even looked like she was prepared to send a few kind messages back to her fans, despite the overwhelming amount of attention she was receiving on the app. It's hard enough to deal with weirdos on Snapchat as a regular human being, let alone as a megastar.
Hopefully Minaj has settled into her Snapchat groove, but given her struggles so far, don't be surprised if she sends out an accidental picture or two while she's getting used to it. Just one piece of advice, Nicki—do not, under any circumstances, open up pictures from men who you do not know personally. The rewards are not worth the risk.