In sport and physical activity, we're taught the importance of breathing and maintaining a steady rhythm of breath. It's commonly regarded a fundamental skill to ensure high performance, particularly in sports like boxing in which doling out fast punches and receiving blows drains energy. In certain music genres that require a similar level of literacy in breath, not as much weight has traditionally been placed on the simple act of breathing.
"I realized breathing was an important skill quite young," P Money says, a veteran grime artist from Lewisham in South London. "There is a moment in the studio, you are practicing your breathing, you are learning that lyric and how you should perform that lyric best," he says. In grime, P Money suggests that it's a skill that's often considered an afterthought if even acknowledged at all. However, he considers harnessing different ways of breathing in the studio a different form of skill development. "You need to practice where you're going to take those vital breaths, I mean how much press you should use on certain words. It gets a bit technical."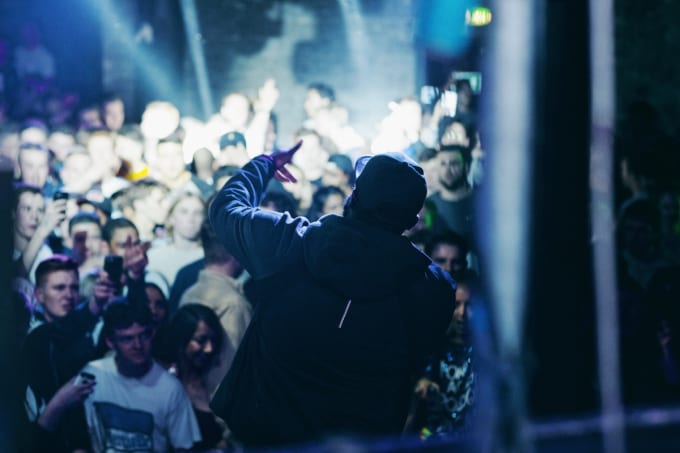 Typically, the speed of grime music is 140 bpm, therefore it requires shorter, more frequent breaths than rapping for American hip-hop, which is slower. Not knowing when to take deep breaths or shorter, snappier inhalations can be the difference between tripping over your own words and getting a reload. "It's completely different," P Money says of the space between grime and hip-hop. "The amount of time they go for compared to us will be completely different. Their sixteen bars and ours are different. You know? I mean we say so much in such a short space of time," he explains.
Ten years into his career, P Money has honed breathing techniques out of necessity. What makes this skill particularly important for an artist of P's ilk is that his sound has not been restricted to traditional 140 bpm grime tempos. Over time, the MC has experimented with dubstep and garage, early grime's predecessor. This has meant that his breathing patterns have always had to adapt to the pace and tempo of the rhythm. "[Garage] was slightly faster. It's more like 137, 139 bpm, so it was a touch faster but made a big difference," he notes.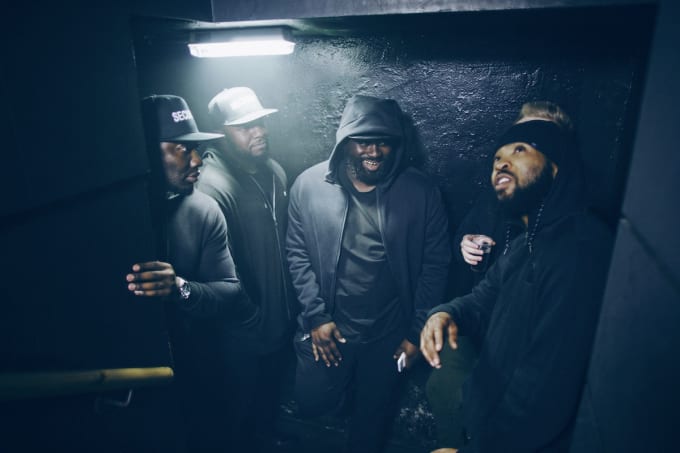 Live and Direct, P Money's debut album released last December, is a culmination of the sounds he has played with throughout his tenure as one of South London's leading artists. "It's a big thing because it is my first album and I think it also was a statement. It made people realize I've done all these things, so many shows, and so many big collaborations," he proudly states.
P Money waited years to release his full-length studio album. Prior to Live and Direct, he had released a string of mixtapes and EPs, including his status-cementing debut project Money Over Everyone in 2009. In the early years of his career just as dubstep was at the height of its popularity, P Money was spending his nights at Fabric, the epicenter of London's bassline culture. He was one of the first emcees to take grime flow and pair it with downtempo production. "I see two being quite similar but it takes someone to make that introduction. I feel that's how my career's been defined. A lot of music will be a blend of dubstep, grime, and garage," he adds.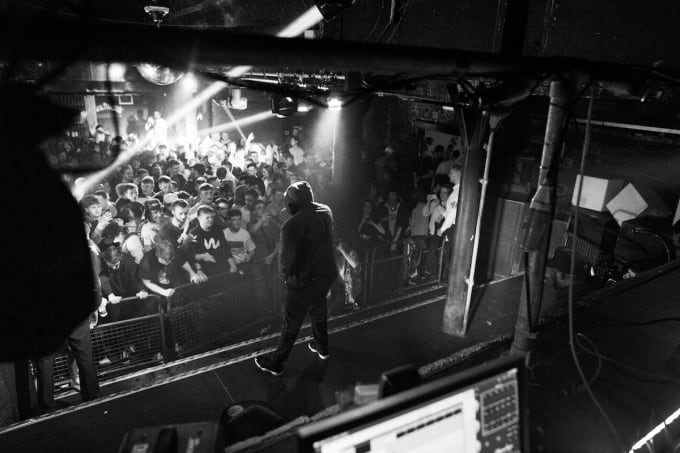 It's one of the reasons why P Money has his sights set on owning a major grime label or imprint. With the direction grime is heading, it doesn't feel like a far off dream. "Every time we do a pop up it's mad roadblock because you know you're just going to get nothing but genuine authentic. We're going to have the one-off collabs that no one else can get. Every producer is going to want to be on the label."
As far as future of grime goes, in general, Moore-Williams believes the scene will have to remain true to its 140 bpm DNA. "They said this was a dark garage, but it was faster and deeper. Back then it was. It was. It did actually sound different. And it was slightly faster," he says. "I think the sound will change every couple of years, it always does. But the term tempo will never change."