This whole Taylor Swift-Kanye West feud isn't going away anytime soon. Shortly after Kim Kardashian exposed Swift for approving the infamous lyrics for "Famous," it seemed the entire world gave a standing ovation to the reality TV star's gutsy move. But, clearly, not everyone was pleased with the stunt, especially Swift's ride-or-die, Abigail Anderson.
As pointed out by Buzzfeed, Swift's BFF took to Twitter in an attempt to defend the "Bad Blood" singer. And she decided to go after Kanye and his family during the process. Anderson began the series of now-deleted tweets by reaching out to God: "Lord, hear my prayers. … I pray God helps your daughter understand, that despite how many times she'll hear daddy reference all women as 'bitches,' she isn't one," she wrote in a post. And it only got worse from there: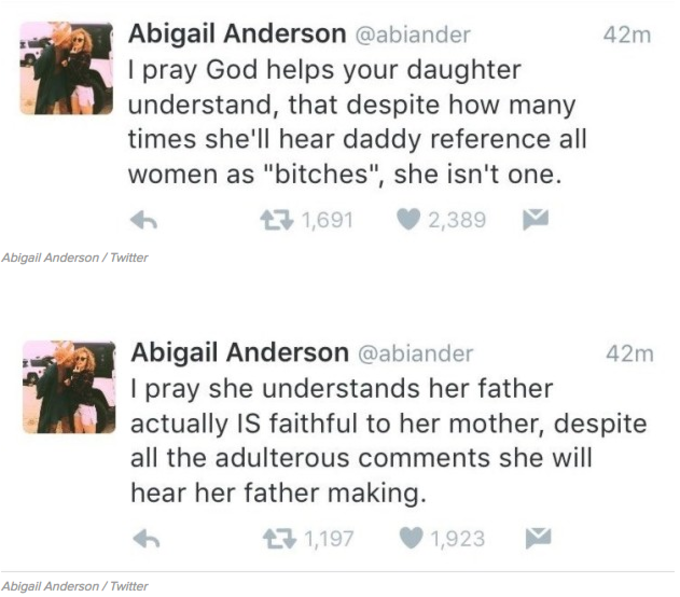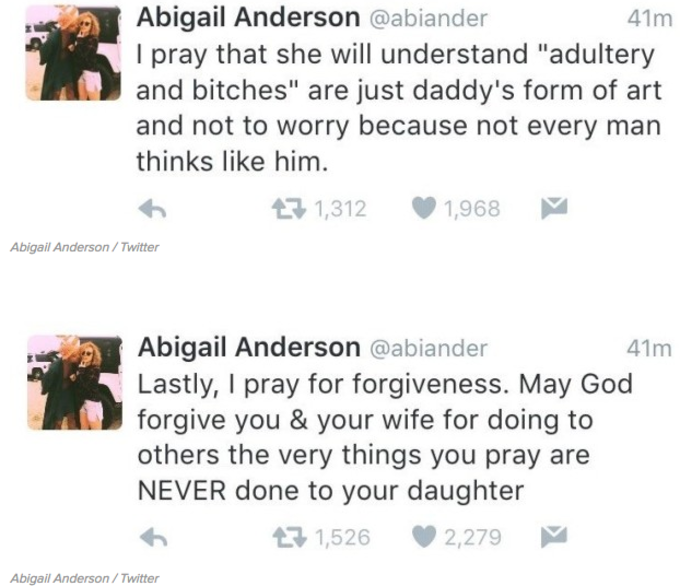 Anderson's decision to bring North West into it didn't go over so well with Twitter. Soon after Anderson's tweets went viral, her Twitter mentions were in shambles.
But, apparently, these weren't even the worse responses Anderson received. As mentioned before, her tweets toward Kanye and his family have since been deleted. Not because she had a change of heart, but because she was receiving death threats. Yes, death threats.