Premiere: Madeaux Gets Amped for Fool's Gold Day Off in Los Angeles With This Exquisite Mix
Fool's Gold Day Off L.A. hits on Aug. 29, and Madeaux dropped a stellar mix as a warmup.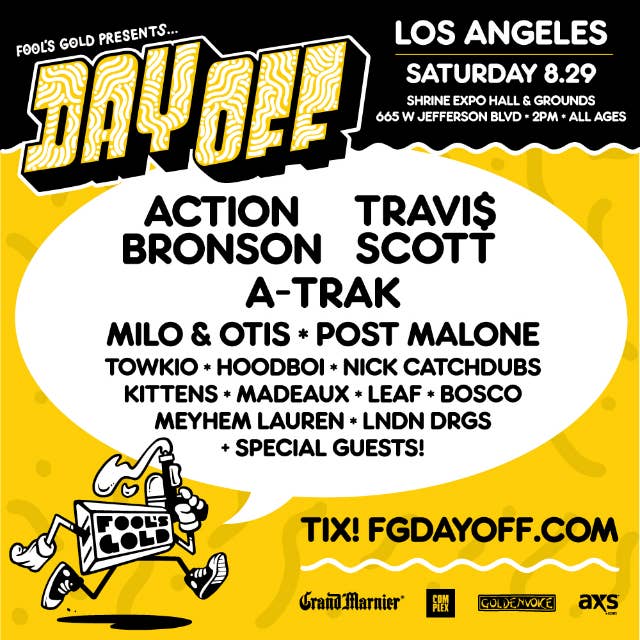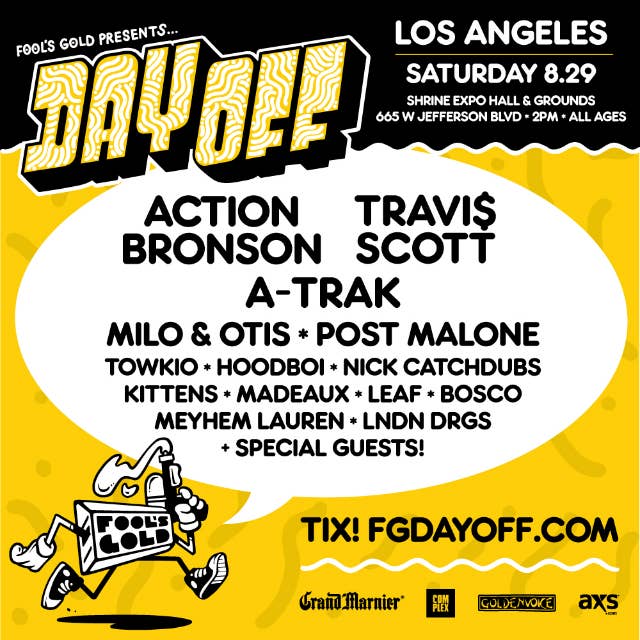 Five years ago, A-Trak and Nick Catchdubs kicked off their Fool's Gold Day Off party in a parking lot in Soho. The celebration of music they release and artists they fuck with has turned into a multi-city extravaganza over the last few years, and their 2015 edition kicks off this Saturday (Aug. 29) in Los Angeles with a bill that features Action Bronson, Trav$ Scott, Post Malone, Milo & Otis, Bosco, and other special guests, including a recent Fool's Gold signee, Madeaux.
Madeaux's name has been buzzing over the last few years, and his addition to the house that Catchdubs and A-Trak built makes perfect sense with the way they've curated their imprint. He's set to drop his debut Fool's Gold EP, New Wav, on Sept. 4, so his set at Day Off L.A. will damn near be his official unveiling as a Fool's Gold artist. "A year ago I had just moved to L.A.," Madeaux says, "and I went to the Day Off show to meet Alain [A-Trak] as we had just started talking online. Now a year later I'm more than excited to play this show, not to mention showing everyone what's coming on my EP." For those of you who want a glimpse of New Wav, check out the recently released "Kill for Me."
To further build anticipation, Madeaux has dropped the first of a series of Fool's Gold Day Off promo mixes to whet the appetites of hungry music heads the world over. Madeaux says that "this mix has a lot of unreleased tracks I've been playing out. I'm looking forward to dropping even more at the show." For heads looking to hit up the Shrine Expo Hall & Grounds for Fool's Gold Day Off L.A. this Saturday, tickets are available here.