Meek Mill is on the ride of a lifetime.
His sophomore studio album, Dreams Worth More Than Money, is the No. 1 album in the country and his addictive, adrenaline-driven mobile application, Bike Life, is simultaneously the top game in the App Store.
It's a unique feat, but the rapper—who's become an unofficial ambassador for the bike life community—says he expected this outcome.
"It feels good," he says. "I gotta keep hustling. I know when it comes to the Internet, we move units. I grew up on the Internet." 
The plan to release both projects, his app and the album, at the same time started over a year ago. IM3 Gaming Studios' CEO Christopher McMillian approached Maybach Music Group President Gucci Pucci about an idea to develop an app with a member of the Maybach roster, and when Pucci suggested Meek, McMillian flew out to Miami to brainstorm ideas with the embattled rapper. 
"Apps was something he was very interested in," McMillian says. "You just wouldn't expect that from a rapper. We wanted to create something that was authentic to him." 
After deliberating with Meek, McMillian and his team at IM3 began working on an animated simulation of the trick-happy thrill-rides Meek and his crew embark on during the spring and summer months in Philadelphia. 
The Bike Life app replicates a pastime for a cult-group of individuals who take to the streets on dirt bikes and all-terrain vehicles (ATVs) in urban cities across the country. Despite the dangers and the police hostility, Meek says, "getting chased by the police is a part of the lifestyle."
"It's a hobby that we love," he says, shrugging off any apparent risks. "We fell in love with it like people love skateboarding and playing basketball. They say it's a danger, but skateboarding is dangerous, basketball is dangerous. We ain't doing no criminal activity." 
However, law enforcement continues to see it differently. It's illegal in Pennsylvania to operate dirt bikes and ATVs on city streets. 
In March, police spoiled Meek's homecoming concert at the Wells Fargo Center when they confiscated over 60 dirt bikes and a handful of ATVs outside of the arena. The bust was the largest in the city and a bold statement by the Philadelphia Police Department. 
"When we catch you, we're gonna seize them," Philadelphia Police Chief Inspector Dennis Wilson told local news NBC10 at the time. "You're not gonna be allowed to get them back."
"It causes auto accidents," Wilson added. "There's always the possibility that we have individuals on the sidewalk that are gonna be hit by these dirt bikes."
For McMillian, aiming for authenticity in the Bike Life app meant making sure the police presence was included in the game. 
Players begin each ride being chased by the police into oncoming traffic. Future updates, McMillian mentions, will heighten the amount of police users have to deal with during the game. 
"It's strange because these guys are doing the exact same thing that they're doing in the X-Games world, but the financial disparity is there," McMillian says. "The type of people that ride these bikes in the street, just getting together in one place is enough to bring the paddy wagons out." 
The app offers users an opportunity to experience bike life without the risks of falling or being arrested. Players begin the game with Chino, a character based off of a 16-year-old bike legend from Baltimore City. Meek met Chino (Braxton) years ago, and the two have bonded over bikes ever since. Recently, Chino joined Meek's Dream Chasers imprint and signed an endorsement deal with Monster Energy.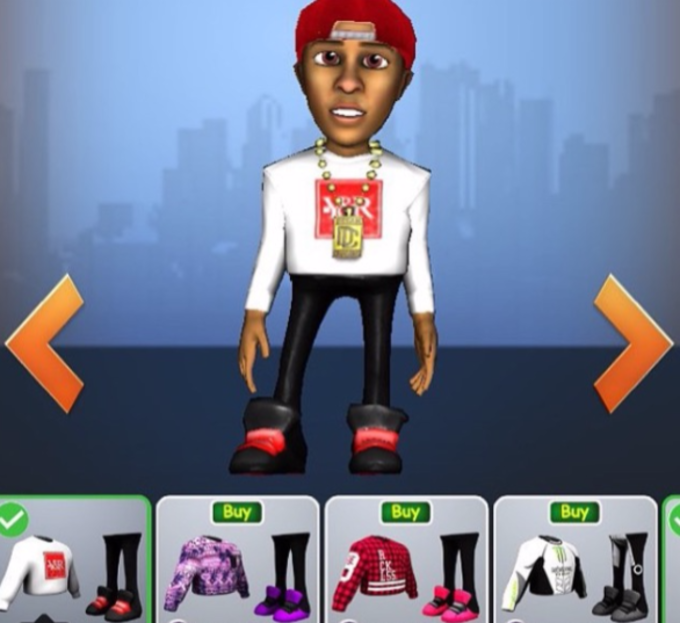 "Meek's big thing was to make sure Chino was in the game," McMillian says. "A lot of people are familiar with him, and making him the first character gives people an incentive to keep playing, and earn enough coins to play with Meek." 
A variety of new updates for the game are on the way, including more characters and several new cities to ride in. IM3 is working on a deal to add Meek's MMG comrades (Rick Ross, Wale) and his current girlfriend, Nicki Minaj, to the mobile platform.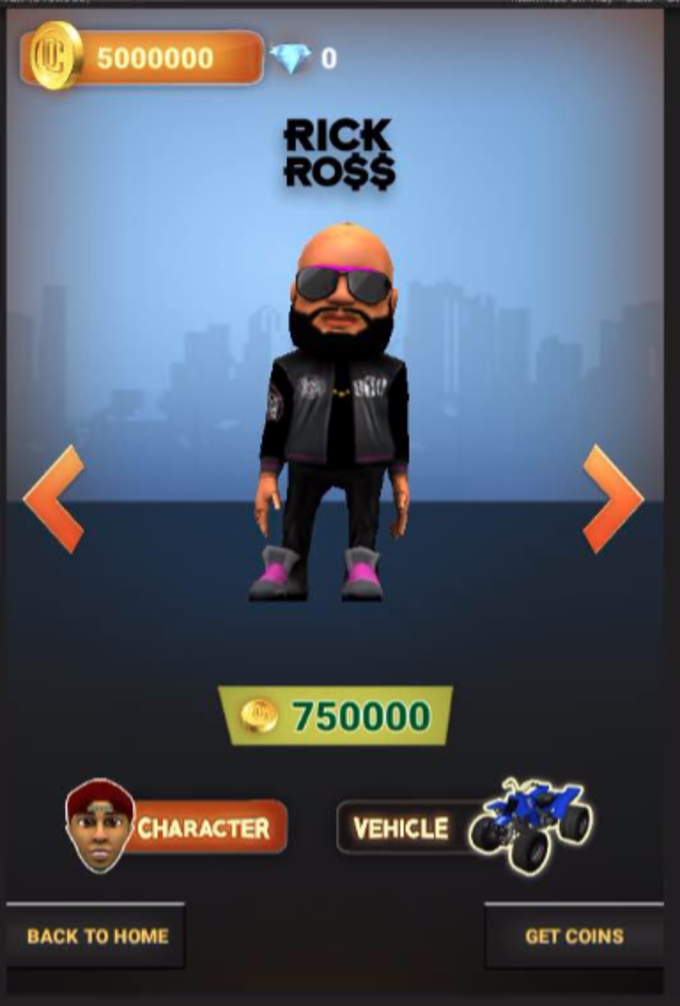 The upstart gaming company has also reached out to the family of 23-year-old Kyrell Thomas, b.k.a. Dirt Bike Rell, who was gunned down in South Philadelphia last year. Dirt Bike Rell is just one of the bike life legends being added to the game in the near future.  
"We're adding street riders for authenticity and celebrities for commercial appeal," McMillian says. "We also finalized a deal with Phunkee Ducks, and will be adding new levels such as Miami, L.A., and New York."
IM3 plans to partner with Tidal to allow users to stream Meek's Dreams Worth More Than Money and other albums while they play. Fans attending the Pinkprint tour will also be able to experience the app and compete for a gold-plated Monster Energy ATV. 
"It seems like this kind of a game with this person, people were looking for that," McMillian says. "It's odd that Meek would have the No. 1 app and No. 1 album at the same time…. You would think for this to happen it would be Katy Perry or Britney Spears or artists of that nature. It just shows his progression." 
Chris Harris is a writer living in New York. Follow him @Prince_Harris_.