Black Parliamentarians Condemn 'White Supremacist' Convoy Protests in Canada
The group's news release voices concerns that the protest is an opportunity for white supremacists to parade their "odious views in public."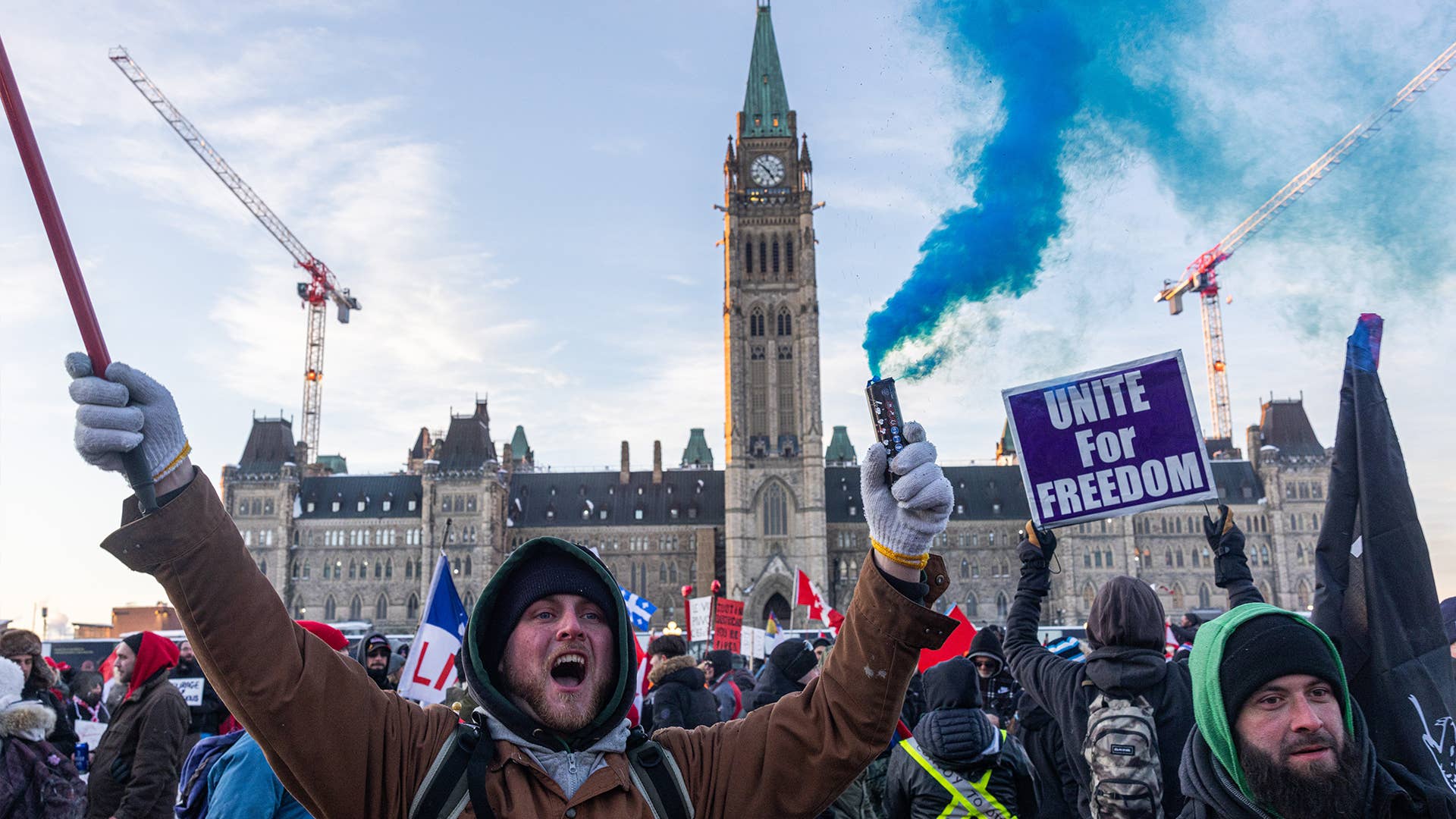 Getty
Image via Alex Kent/Getty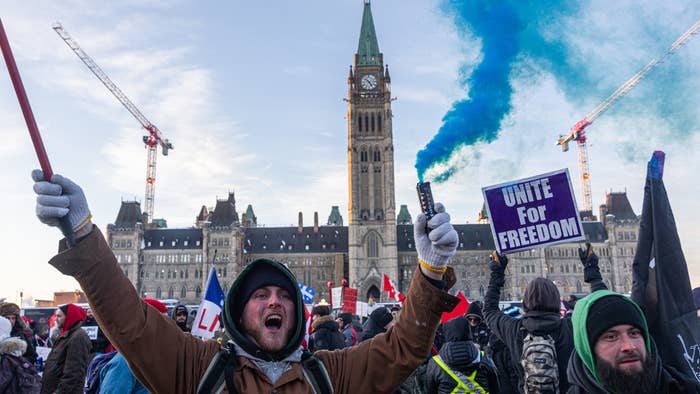 The Parliamentary Black Caucus—the group made up of parliamentarians from Canada's Senate and House of Commons—has released a statement on the ongoing 'Freedom convoy' protest in Ottawa, stating the event is an opportunity for white supremacists to parade their views in public.
"Some protestors brought symbols such as the swastika or the Confederate flag onto Parliament Hill and into neighbourhoods in the national capital region," reads the Feb. 4 news release. "Indigenous culture was caricatured and appropriated, monuments to Canadian heroes were desecrated, and businesses, employees, and volunteers were harassed and intimidated."
The caucus is demanding an investigation into the convoy by parliament, including how the police and intelligence services responded to the situation. Ottawa Police are currently looking for a suspect who desecrated the National War Memorial, and many residents in Ottawa have complained about being harassed and of the noise caused by the protestors:
The parliamentarians state that they support Canadians' right to protest, but they have concerns regarding the "reported links between senior leaders of this protest and extremist organizations, as well as their stated objectives to use this protest to overthrow Canada's democratically elected federal government through undemocratic means."
The group is calling on the government to prohibit the public display of hate symbols, including the Confederate flag and the swastika. "We believe these symbols have no place in our public spaces and must be banned from public display," they said. "Both symbols represent two of the most devastatingly evil and violent eras in human history."
They are also requesting financial transparency around the funds donated to the convoy, as the protest raised millions of dollars online "with neither transparency nor accountability." The group states that they are concerned that the funds could be used to "support illicit activities, including domestic white supremacist terrorism." As a solution, they are advocating for the federal government to create oversight by implementing new rules governing the Financial Transactions and Report Analysis Centre of Canada (FINTRAC) and other financial institutions. 
"It is our hope that these protests conclude soon, or continue in a respectful, peaceful, and lawful manner," the group wrote. "We call on the Government of Canada to implement our recommendations immediately and we urge all parliamentarians to unequivocally, actively, and specifically denounce hatred and violence in all its forms."