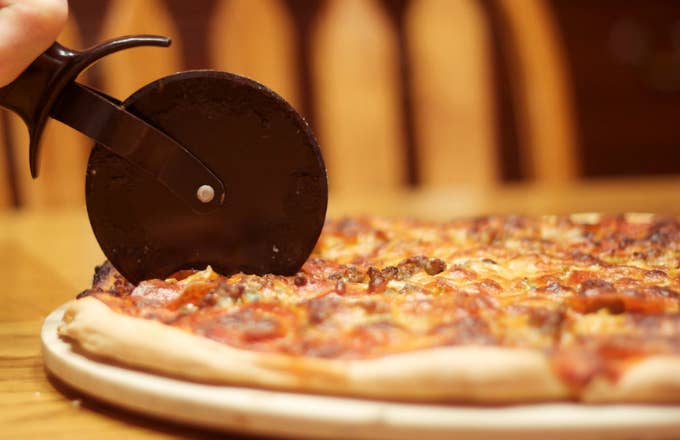 While you were falling asleep or brushing your teeth or whatever the hell you do when the day is winding down, the U.S. Senate took the first big step toward killing the Affordable Care Act. A marathon session that kicked off Wednesday night and wrapped early Thursday resulted in Republicans clearing the "first procedural hurdle" of their promised repeal, NBC Newsreported.
In a statement, Senate Majority Leader and professional turtle impersonator Mitch McConnell called the while-you-were-sleeping move a crucial starting point in whatever it is they're planning to do.
"The Senate just took an important step toward repealing and replacing Obamacare by passing the resolution that provides the legislative tools necessary to actually repeal this failed law while we move ahead with smarter health care policies," McConnell said.
The move, protested by Democrats and fueled in part by Senate floor pizza deliveries, again raises the question: so what, exactly, are Republicans going to replace the Affordable Care Act with? Wisconsin Sen. Ron Johnson, speaking toCNN Thursday, confirmed that an agreement among the party on a solid replacement plan has—despite the party's decision to move forward with repeal efforts—not been reached. "I will freely admit that Republicans in the House and Senate don't have total agreement on exactly what that thing is going to be," he said.
Vermont Sen. Bernie Sanders, meanwhile, was adamant during his protest of the late-night repeal efforts. "I think it's important for this country to know this was not a usual thing," Sanders said, according toCNN. "This is a day which lays the groundwork for 30 million people to be thrown off their health insurance. And if that happens, many of these people will die."
The actual vote to fully repeal the Affordable Care Act, according to a deadline self-set by Republicans, is expected before Jan. 27.