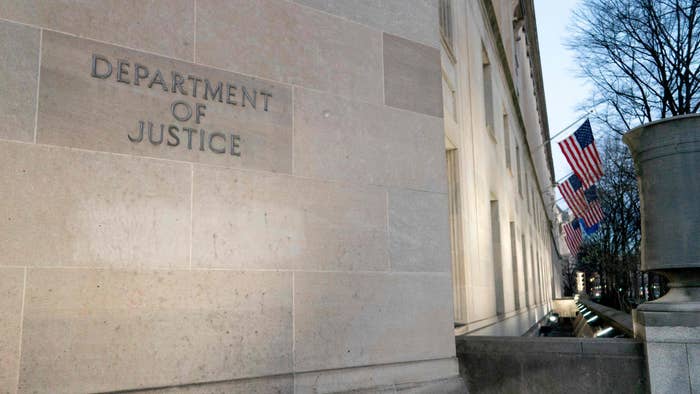 The Justice Department's use-of-force policy will soon require agents to intervene if they see another officer "engaging in excessive force."
As first reported by the Washington Post, a recent memo from Attorney General Merrick Garland—which was initially shared among federal law enforcement officials last Friday—detailed the department's first such policy update since 2004. ATF, DEA, FBI, and USMS leaders consulted on the updated policy, which is slated to take effect on July 19.
In a section on the "affirmative duty to intervene," it's stated that officers will be trained in "and must recognize and act upon" this duty when necessary:
"Officers will be trained in, and must recognize and act upon, the affirmative duty to intervene to prevent or stop, as appropriate, any officer from engaging in excessive force or any other use of force that violates the Constitution, other federal laws, or Department policies on the reasonable use of force."
In a separate report from CNN on Tuesday, those briefed on the issue were cited as having said President Joe Biden will soon be rolling out a number of police reform measures via a "limited executive order." An announcement could potentially come arrive on Wednesday, which will mark two years since the murder of George Floyd. Biden's order, per the sources cited in the report, will likely also expand the updated use-of-force policy to include additional federal agencies.
Complex has reached out to the DOJ for comment and will update this post accordingly.
Last September, Biden criticized Senate Republicans for rejecting what he said were "modest reforms," including some supported by his predecessor, Donald Trump. In a statement at the time, Biden also looked ahead to ongoing consultation in pursuit of policy changes. "The murder of George Floyd is a stain on the soul of America," he said.
Meetings with law enforcement groups and civil rights organizations took place the following month, with a readout from an Oct. 22 meeting noting the discussion of potentially putting reforms in place via executive action.