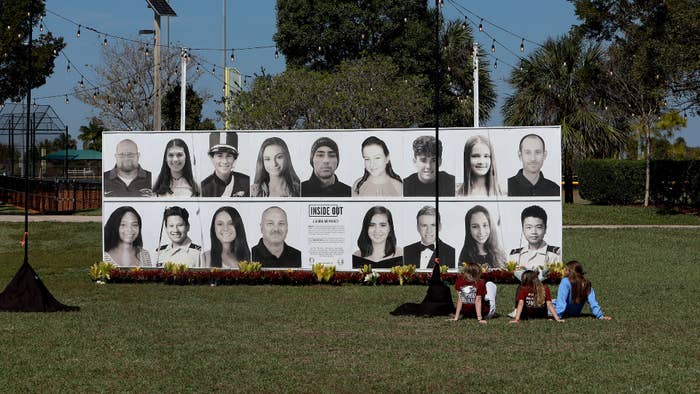 The U.S. Department of Justice has formally announced a $127.5 million settlement with families of Marjory Stoneman Douglas High School mass shooting victims.
The settlement, per a report from the Associated Press, includes 40 different civil cases that were spurred by the February 2018 mass shooting in Parkland, Florida. In court documents viewed by Complex and available here, it's noted that the settlement was approved by the Associate Attorney General at the top of this month. Plaintiffs, meanwhile, will dismiss their respective cases with prejudice once settlement proceeds are received.
Per a DOJ press release, the settlement "does not amount to an admission of fault" by the U.S. government. Victims' families had pointed to alleged info the FBI received about former Marjory Stoneman Douglas High School student Nikolas Cruz prior to the shooting that left 17 people dead, arguing negligence. Litigation began in late 2018, at which point the families of 16 people killed in the attack filed sued against the government, seeking damages.
In a statement released last November amid reports of the now-confirmed settlement, the lead attorney, Kristina Infante, said it had been "an honor" to represent the victims' families. "Although no resolution could ever restore what the Parkland families lost, this settlement marks an important step toward justice," Infante said at the time, per CBS News.
Last October, Cruz pleaded guilty to multiple counts of premeditated first-degree murder and attempted first-degree murder. In February, a judge delayed Cruz's sentencing trial to early April. The 2018 attack stands as the deadliest high school shooting in U.S. history.