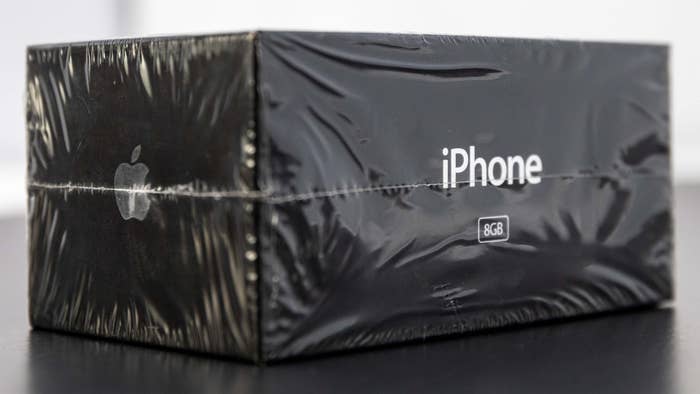 This is widely credited as the highest amount a first-gen iPhone has ever gone for at auction, with prior examples of hefty auction hauls of this variety including one that went for just under $40,000 last October.
Per LCG, the latest first-gen to make a splash on the auction space was originally owned by a cosmetic tattoo artist who had held onto the sealed device until being made aware of the aforementioned 2022 sale. The money raised in the new auction will be put toward the woman's tattoo studio.
The very first iPhone was introduced to the world by the late Steve Jobs in 2007. In retrospect, the moment proved even more pivotal than it was already considered at the time, as the iPhone has become the preeminent everyday device while also ushering in a forever-changed way of interacting with the world.
The latest generation of iPhones was rolled out last September, with the 14 Pro and 14 Pro Max models boasting the performance of the A16 Bionic chip system.