Capitol Riot Hearing's Mention of 'Apparently Inebriated Rudy Giuliani' Spurs Hilarious Reactions
While the assessment of Giuliani's alleged drunkenness on election night isn't new, its mention at Monday's hearing swiftly revived the discourse.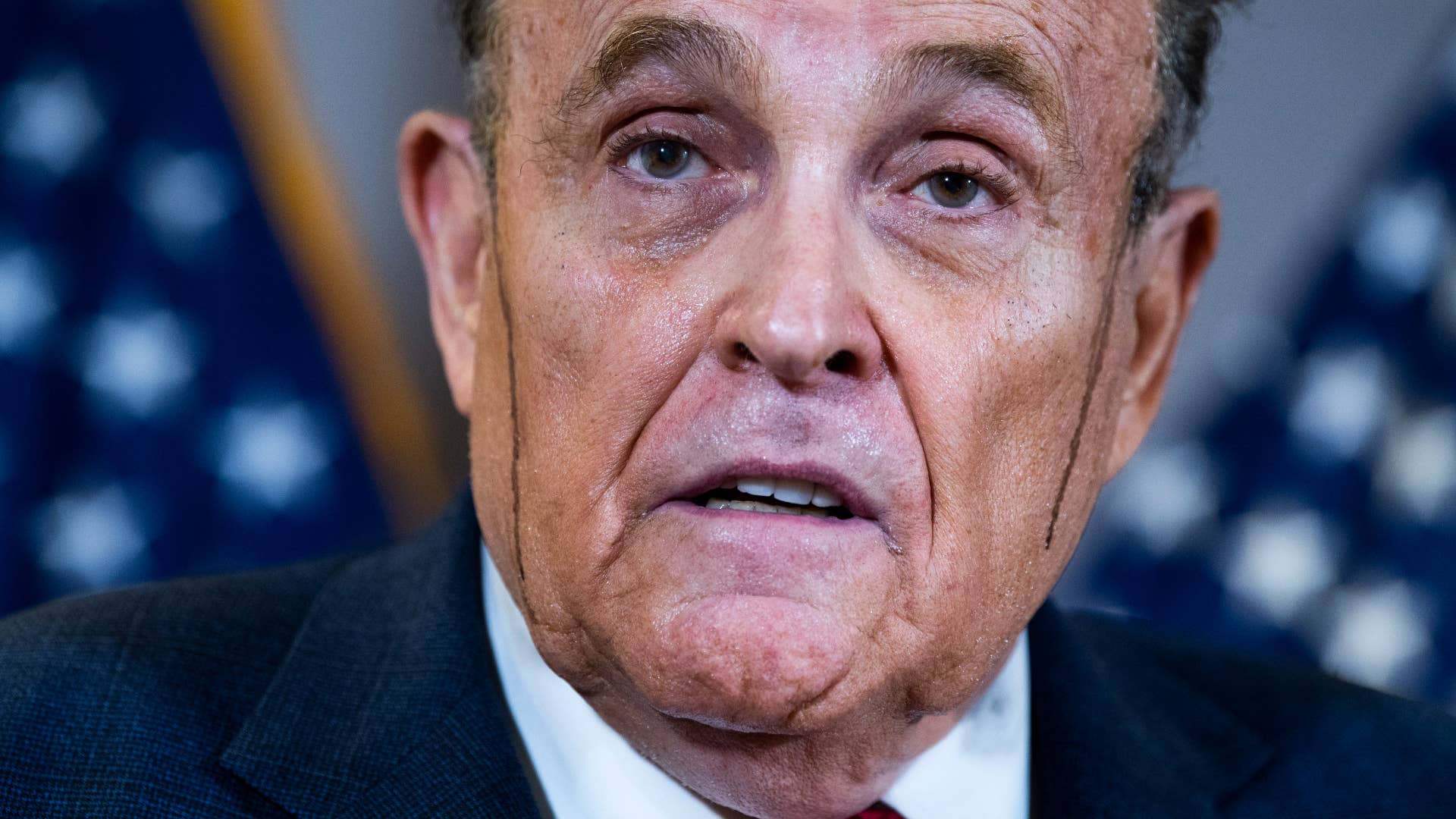 Getty
Image via Getty/Tom Williams/CQ-Roll Call, Inc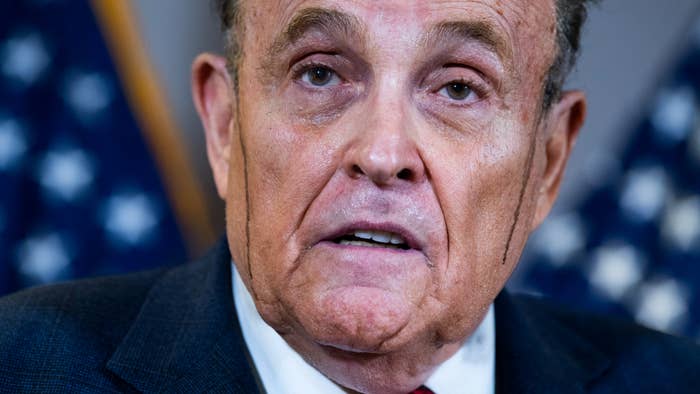 Opening Monday's House committee hearing on the fatal Capitol riot were comments from Rep. Liz Cheney, who said that former president Donald Trump took 2020 election night advice from "an apparently inebriated" Rudy Giuliani.
Before the day's proceedings kicked fully into motion, Cheney asked those in the room for the hearing to "focus briefly" on a few main points that would be outlined in the hours ahead.
"First, you will hear firsthand testimony that the president's campaign advisors urged him to await the counting of votes and not to declare victory on election night," Cheney said. "The president understood even before the election that many more Biden voters had voted by mail because President Trump ignored the advice of campaign experts and told his supporters only to vote in person."
Additionally, according to Cheney, Trump was aware prior to the 2020 election (which he lost to Biden) that the counting process for mail-in ballots in multiple states would not be formally completed for several days. "This was expected, reported, and widely known," Cheney said Monday.
As for the mention of an "apparently inebriated" Giuliani, Cheney saved that for last, stating that Trump had ignored his own campaign experts in favor of the Borat Subsequent Moviefilm subject's own plans.
"You will also hear testimony that President Trump rejected the advice of his campaign experts on election night and instead followed the course recommended by an apparently inebriated Rudy Giuliani to just claim he won and insist that the vote-counting stop, to falsely claim everything was fraudulent," Cheney said. "He falsely told the American people that the election was not legitimate. In his words, quote, 'a major fraud.' Millions of Americans believed him."
Later on Monday, per Raw Story, Jason Miller—who previously served as an aide to Trump—was seen in testimonial footage saying Giuliani was "definitely intoxicated" on election night, although he claimed not to have knowledge of the exact "level" of intoxication at the time of his comments to Trump.
As studious followers of post-Capitol riot developments will note, drunken Giuliani talk isn't new to the ever-expanding story. Last summer, the Guardian and others reported on a book by Carol Leonnig and Philip Rucker which also alleged that Giuliani was drunk when he told Trump to "just say we won" despite not actually winning at all.
Though not a full-blown revelation in and of itself, Cheney's mention on Monday of Giuliani's "apparent" intoxication has revived the discussion. And by discussion, of course, we mean largely hilarious tweeted reactions. See a sampling of such material below.
As for the bigger picture of Monday's proceedings, the Associated Press reports the focus remained on the false election fraud claims at the heart of what transpired in the months leading up to, and immediately after, the 2020 presidential election. Eventually, former Attorney General William Barr said, Trump became "detached from reality."