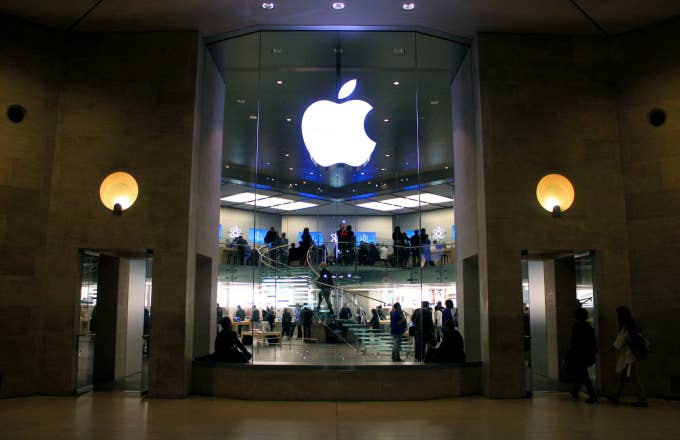 As the battle between Apple and the FBI regarding the proposed development of an iPhone backdoor moves ahead, insiders have revealed that engineers are reportedly already working on one way to make the whole process very difficult for the government: quitting. Several former and current Apple employees tell theNew York Times that engineers are already plotting their post-court moves, citing the company's "independent culture."
"If someone attempts to force them to work on something that's outside their personal values, they can expect to find a position that's a better fit somewhere else," Window Snyder, a former Apple employee and current chief security officer for Fastly, told the Times in an interview published Friday. However, as noted byMashable, resilient Apple engineers could even make the FBI's demands quite difficult to achieve without outright quitting the company.
The FBI's troubling request, allegedly stemming from an iPhone once owned by one of the San Bernardino attackers, could be greatly foiled if engineers simply decided to do a really terrible job following a possible court order. Instead of outright quitting (and surely finding prompt employment elsewhere), engineers could theoretically just purposely initiate repeated delays and "extended leaves of absence," Mashable notes.
In a court filing earlier this week, Apple's legal team described the FBI's demands as "fundamentally offensive" to the company's core principles. The move, argues Apple, "would pose a severe threat to the autonomy of Apple and its engineers." Want to know more about why exactly you should definitely care about the ongoing battle between Apple and the FBI? Peep this.