Vaping-Related Deaths Largely Linked to THC Products, Not Nicotine
There are currently 1,604 lung injury cases related to e-cigarette products.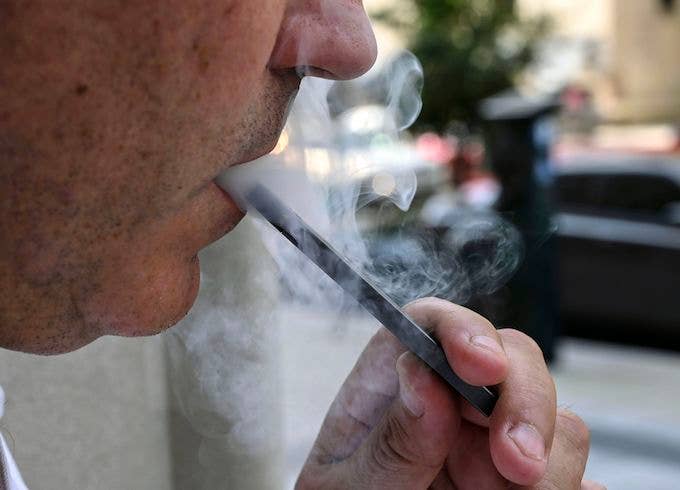 Getty
Image via Getty/EVA HAMBACH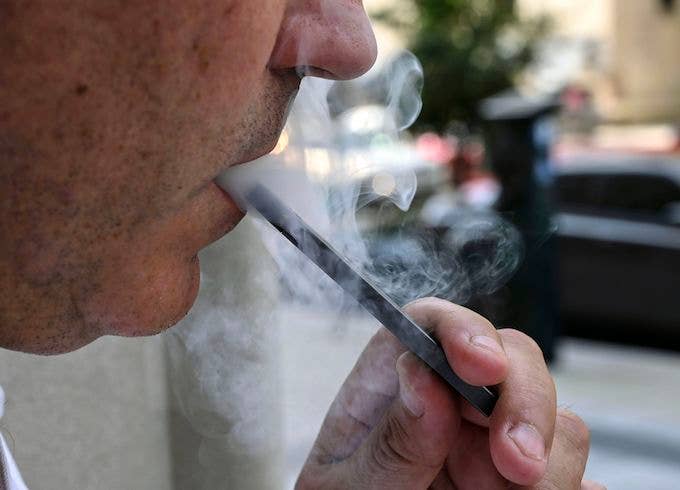 People who died from the mysterious outbreak of vaping-related lung injury frequently used products only containing THC, according to the Center for Disease Control.
CNN writes that "among 19 such deaths with data available on what substances had been vaped, 63 percent reported exclusive use of products containing THC, 84 percent reported any use of these products, 37 percent reported vaping products containing nicotine, and 16 percent said they'd only vaped nicotine-containing products."
People who died were usually older than the wider group impacted by the outbreak. Of the 29 deaths studied in the new report, the average age was 45, and 59 percent were male. The youngest person to die was 17 and the oldest 75. The CDC reports that these patients "are mostly young, white males."
"It is evident from today's report that these lung injuries are disproportionately affecting young people," CDC director Dr. Robert R. Redfield said in a statement Monday. "As CDC receives additional data, a more defined picture of those impacted is taking shape. These new insights can help bring us a step closer to identifying the cause or causes of this outbreak."
CNN reports that there have been 36 vaping-related deaths, while the CDC reports 34. As of Oct. 22, there are 1,604 lung injury cases related to e-cigarette products in 49 states, D.C., and the U.S. Virgin Islands, per the CDC. The week prior, there were 1,479 cases.
"The data do continue to point towards THC-containing products," Dr. Anne Schuchat, CDC principal deputy director, told reporters Friday. "But I'd like to stress that we don't know what the risky material or substance is. THC may be a marker for a way that cartridges were prepared or way that the devices are producing harm."
The CDC recommends that "you do not use e-cigarette or vaping products that contain THC" since the cause of the outbreak is unknown.
Juul is now taking a step back. After a surge in hiring earlier this year, the company is set to cut around 500 jobs before the end of 2019, The Hill reports. Juul's plan is part of a reinvestment strategy that will encompass cutbacks in the company's marketing budget and re-allocation of resources to campaigns that counter underage use of vaping products.
Juul CEO K.C. Crosthwaite told the Wall Street Journal that the company is fixated on "earning a license to operate in the U.S. and around the world" after reports indicated that the rise of underage use of vaping products was connected to a surge in vaping-related lung illnesses.