Mass Shooting at Norway Nightclub Leaves 2 Dead, 14 Injured
A bar and nightclub in Oslo, Norway that catered to the city's LGBTQ+ community was the site of a mass shooting, leaving two dead and 14 injured.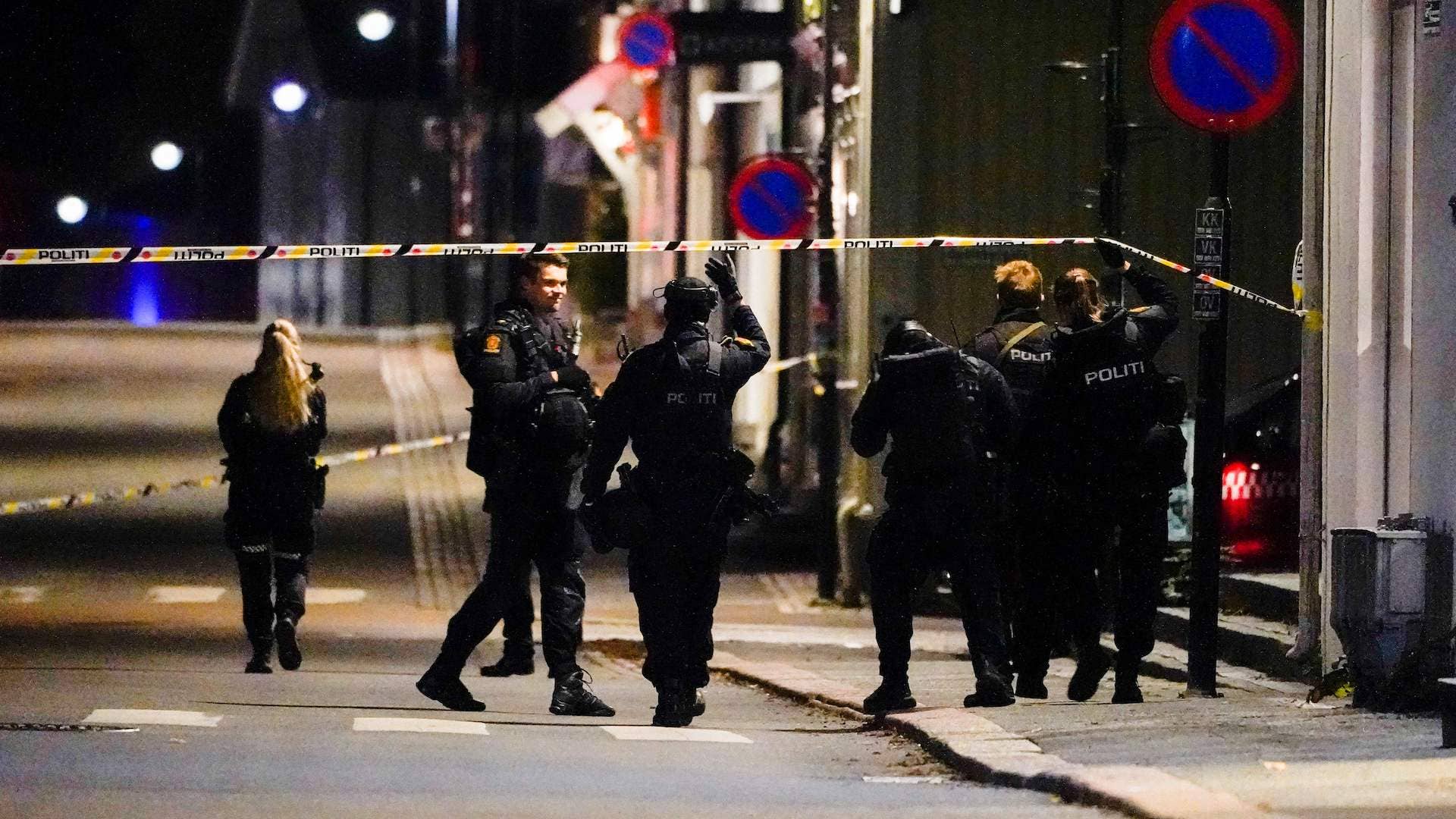 Getty
Image via Getty/HAKON MOSVOLD LARSEN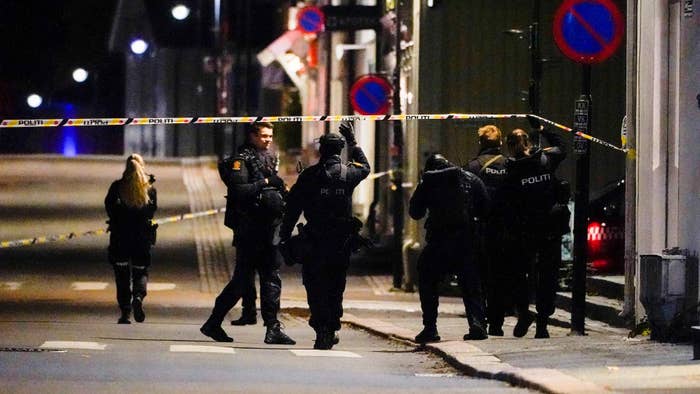 A shooting at a pub in Oslo, Norway has left two dead and 14 injured late Friday.
NBC News reports that a shooter opened fire at the London Pub, a nightclub and bar known to cater to the city's LGBTQ+ community. Authorities arrested a Norwegian citizen who is originally from Iran; the suspect has been on police's radar in the past, though not for major crimes. The incident is also being looked at as a potential terrorist attack.
"Our overall assessment is that there are grounds to believe that he wanted to cause grave fear in the population," Police Attorney Christian Hatlo said, adding that the man has been apprehended on suspicion of murder, attempted murder, and terrorism. The state of his mental health is also being reviewed. Police found a handgun and automatic weapon used in connection to the shooting.
At this point, it's unclear why he chose to attack this particular bar, or if his motive was related to the Pride parade that was set to take place on Saturday. While organizers canceled the parade per the guidance of the police, people still apparently took to the streets. Locals posted images of a "spontaneous" celebration happening on Saturday.
Norway's Prime Minister Jonas Gahr Stoere released a statement on Facebook: "The shooting outside a London pub in Oslo tonight was a cruel and deeply shocking attack on innocent people. My thoughts go out to those affected and their relatives. We still don't know what was behind this horrible act, but to the skewers who are now scared and in grief, I want to say, we all stand with you."