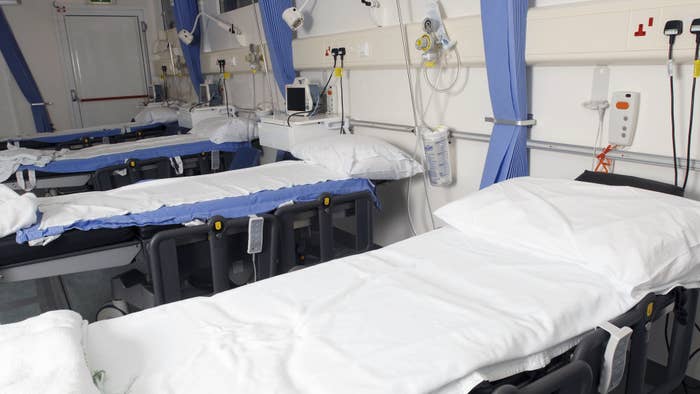 A French hospital had to partially evacuate after a man came in with an interesting case on Saturday night.
The New York Postreports that an 88-year-old man paid a visit to the Hospital Sainte Musse in Toulon, France because he had a World War I artillery shell wedged in his rectum. He needed the item removed—and many hospital staff was concerned it would explode in him. According to the French newspaper Nice-Matin, he told staff that the item was "demilitarized."
This led the hospital to clear out part of its hospital from 9:30 p.m. to 11:30 p.m. local time, particularly "the evacuation of adult and pediatric emergencies as well as the diversion of incoming emergencies," according to a hospital spokesperson. Intensive care patients were also moved to a tent outside. The incident "required the intervention of bomb disposal personnel."
"We had to manage the risk in a reactive framework. When in doubt, we took all the precautions," the rep said. Bomb disposal experts concluded that the object would not likely explode and "reassured us by telling us that it was a collector's item from the First World War, used by the French military," the hospital added.
Hospital doctors then attempted to extract the shell, which is about 8 inches long and over 2 inches wide. He had to undergo surgery to have it removed via his abdomen. He is on the mend and will likely fully recoup from the incident.