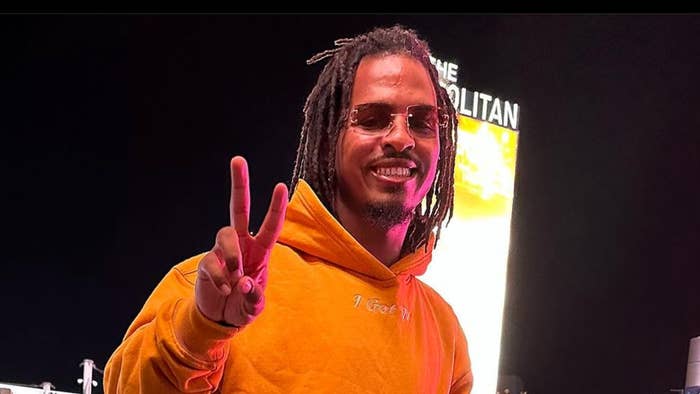 TikTok food critic Keith Lee has taken his reviews to Atlanta, and the natives are talking all about the city's vibrant restaurant scene.
Earlier this week, Lee shared reviews of several popular restaurants in Atlanta and the interesting service he received from each one. According to Lee, restaurants in Atlanta have unique rules that non-natives aren't privy to such as how many meals can be ordered or the fluctuating restaurant hours. There was one restaurant, in particular, named The Real Milk & Honey, where Lee didn't even get to actually try the food due to these rules.
He couldn't make a call in order or even use DoorDash to get food, and when his family tried to walk into the restaurant, they were told the venue was closed for deep cleaning even though people were still going inside and getting food.
Lee also reviewed Juci Jerk, Atlanta Breakfast Club, and Lil Baby's The Seafood Menu. People took to Twitter to comment on Lee's reviews and many of them questioned some of these unique rules that some Atlanta restaurants have.
"Question Is the restaurant service that bad in Atlanta? I'm watching Keith Lee food reviews and each of those restaurants he went to the service was trash with too many rules and was expensive asf," one person tweeted.
Another said, "I'm so glad he's exposing how terrible these Atlanta restaurants are. Mid ass food, dumb ass rules, over priced, same shit on all their menus. Nothing but grass walls, lamb chops, shrimp & grits and hookah."
A third person wrote, "The fact that people are putting a statewide PSA because Keith Lee is in Atlanta is hilarious 😂😂😂😂. The grass walls are shaking off the walls. He got Atlanta breakfast club and Milk & Honey 😭."
Keith Lee's reviews have been a hit on social media with his TikTok videos hitting in the millions. In an interview with TODAY.com, Lee explained how long it took him to get a large following.
"It took two years to get to 1.6 million. It took three months to get to 11 million and within those three months, I started doing full reviews every day," Lee said. "I'm a foodie. I think I brought back natural foodies in the space of food critics. Most of the critics are polished and they only go to certain restaurants and they go to certain spots. They only stay in a certain niche."
Check out more reactions to Lee's reviews of Atlanta restaurants below.