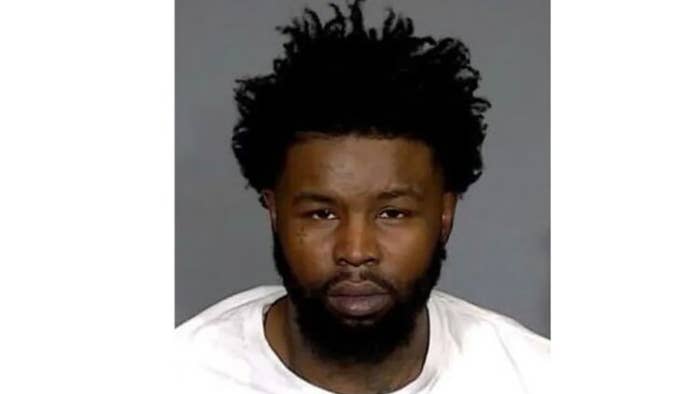 Police have a manhunt underway for a murder suspect who was accidentally released from jail due to a clerical error.
According to the Indianapolis Star, the Minnesota Police Department has been searching for Kevin Mason since September 13. The 28-year-old was arrested on warrants for homicide, parole violation, and possession of a firearm in connection to a shooting in Minneapolis in 2021.
The U.S. Marshals Service has issued a $10,000 reward for information that'll help with Mason's capture. Officials stated in the reward that Mason may be in either Indianapolis or Minneapolis. NBC News reported that Mason was arrested and detained at the Adult Detention Center in Indianapolis on September 11.
However, one of the record clerks messed up Mason's bookings, which led to his release from prison. The sheriff's office announced two people were fired in relation to the bookings mishap.
"On September 12 one of our inmate records clerks thought she was correcting different bookings for Mr. Mason," Marion County Sheriff's Office Col. James Martin said on Tuesday. "She removed two of the holds, leaving one additional hold for Mr. Mason. The next day, on September 13, Ramsey County, out of Minnesota, lifted the last and final hold that we had booked on for Mr. Mason."
He added, "Our clerk that was reviewing it sees three Minnesota holds, didn't realize what she was doing obviously. It's a critical error, critical mistake."
Law enforcement managed to gain ground in the manhunt as they arrested Desiree Oliver on Wednesday and charged her with helping Mason, according to Fox 59. In a statement, the sheriff's office gave Mason and anyone helping him a stern warning.
"We're going to be very aggressive in pursuing you," Martin said before mentioning those who might be assisting Mason. "We will find you. We will criminally charge you, just as we did Desiree Oliver."
In August 2021, Mason was charged with second-degree intentional murder and illegal weapons possession over the shooting death of Dontevius Ahmad Catchings. According to law enforcement, the two fought over a gun outside a funeral when gunfire erupted and resulted in the fatal shooting of Catchings.
"To find out that they have finally caught this man that we'd been waiting on to get caught for all these years, two years, and for him to freely walk up out of there and have a freedom of joyness, just like, 'I escaped my punishment.' You know, it's like a slap in our face all over again," said Sharita Catchings, the mother of Dontevius.