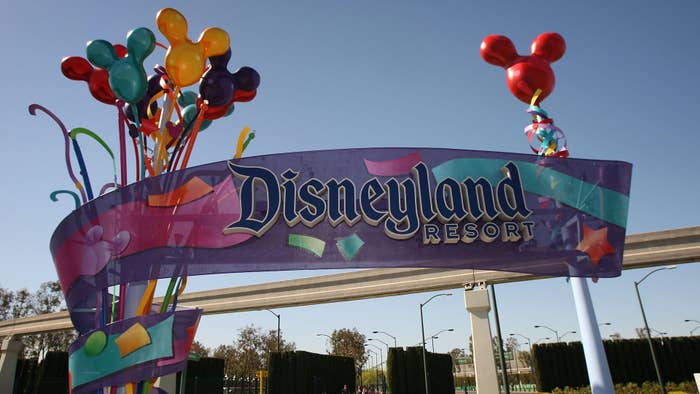 Guests at Disneyland Theme Park in Anaheim, California, witnessed a scary situation when an animatronic dragon was engulfed in flames on Saturday night.
Footage of the incident shared on social media showed parkgoers watching the Fantasmic light show on Tom Sawyer Island, where Mickey Mouse battled Maleficent in her dragon form. As the 45-foot-tall dragon began spewing flames from its mouth, its entire head was immersed in fire.
It didn't take long for the flame to spread throughout the dragon's body. However, Disneyland staff and cast members quickly assessed the situation as they evacuated around 1,000 people and doused the fire after turning on a water feature that was part of the show. No one was injured in the incident.
"During the final showing of Fantasmic at Disneyland park on Saturday evening, the dragon caught fire. Anaheim Fire & Rescue quickly responded and the fire was extinguished," Disneyland said in a statement to KTLA. "All cast members were evacuated from Tom Sawyer Island. Due to smoke and wind, attractions near the island were safely cleared of any guests."
Disneyland officials also said in their statement that they'll be "temporarily suspending fire effects similar to those used at Disneyland park's Fantasmic at select shows and entertainment experiences globally." The suspension was implemented as a precautionary measure.
Tom Sawyer Island in Disneyland is one of the oldest attractions as it was part of the original theme park that opened its doors in 1956. Fantasmic was added to Tom Sawyer Island in 1992.