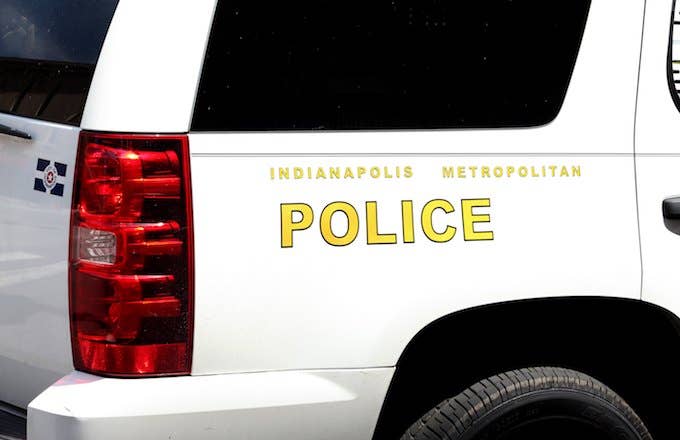 A child and an adult were injured and hospitalized Friday morning following an active shooter situation at Noblesville West Middle School in Indiana, according to the Chicago Sun-Times. The shooting comes a week after the deadly shooting in Santa Fe, Texas.
A spokeswoman for Indiana University Health, Danielle Sirilla, said the injured adult was taken to IU Health Methodist Hospital, while the injured child was transported to Riley Hospital for Children. There are no details regarding the extent of their injuries. During a press conference at 11 a.m. CT, Police Chief Kevin Jowitt said the following:
"At 9.06 a.m., Hamilton county communications center received a call of an active shooter at Noblesville West Middle School," said Jowitt. "Officers from the Noblesville Police Department, Hamilton County Sheriff's Office, Indiana State Police and other local agencies responded immediately. The situation is contained and we have two victims, one an adult teacher, and one a juvenile student, who have been transported to Methodist and Riley hospitals, respectively. Their families have been notified."
The suspect—who has been apprehended and taken into custody—is currently believed to be the lone gunman in today's shooting. There's currently no motive, or any information, for that matter, regarding the shooter. In the immediate aftermath, students were taken to the Noblesville High School gym for their families to recover them. 
Noblesville is around 20 miles northeast of Indianapolis, and is populated by 50,000 people. The middle school is comprised of about 1,300 students.