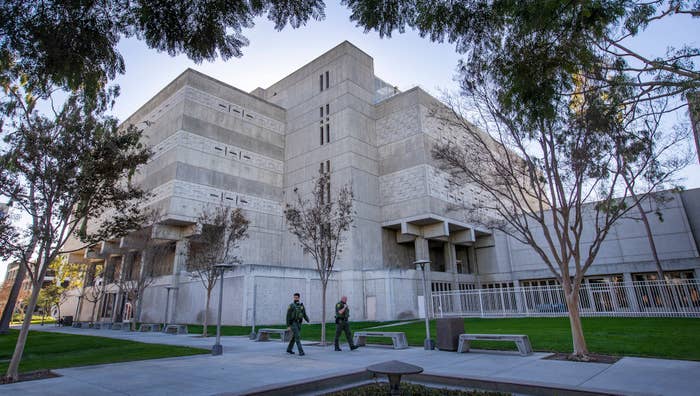 An inmate who was pregnant while behind bars in a California jail has won a $480,000 settlement after her baby died because jail staff allegedly stopped for a cup of coffee while en route to the hospital.
Per NBC News, Sandra Quinones was six months pregnant back on March 28, 2016, when her water broke, according to her wrongful death complaint filed against Orange County, California in April 2020. Quinones claimed she had pushed the call button in her cell but that no jail staffer responded for two hours, and claimed staffers didn't even call for an ambulance, instead deciding to transport her to the hospital on a "non-emergency basis."
Quinones accused the defendants of  denial of medical care, negligent treatment, and "deliberate indifference" related to her medical needs, writing staffers even made a pit stop at Starbucks on the way to the hospital while she was in the back of the van "bleeding and in labor." Quinones and her baby were later hospitalized and her child died, the complaint read.
The case was initially dismissed because of California's two-year statute of limitations. An appeals court reversed that decision in December, and the Orange County Board of Supervisors unanimously approved the proposed settlement on Tuesday.
Quinones was in the midst of a 70-day sentence related to possession of a controlled substance and possession of a controlled substance for sales when her baby died, according to The New York Times. She was described in the suit as having developed Post Traumatic Stress Disorder as a result of the experience and has reportedly been in and out of homelessness since the incident.
The lawsuit writes that "her homelessness stems from her inability to function and take care of her affairs after the incident as a result of the severe emotional harm in combination with her mental impairments."