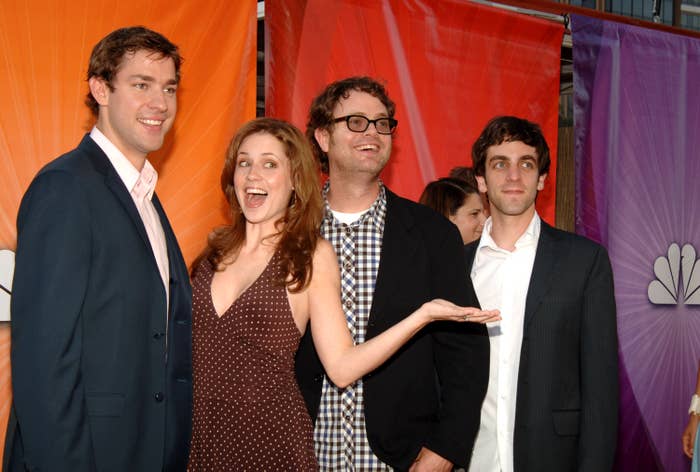 After writing for the American sitcom The Office for two seasons, Canadian writer and showrunner Anthony Q. Farrell was laid off. With writing experience on one of the country's most popular shows, he assumed finding a follow-up job in TV would come easier. Instead, he wound up taking a job at Macy's just to make ends meet.
In an as-told-to essay with Business Insider, Farrell attributes his difficulty in finding a TV job after his time on The Office to his race. Farrell wasn't the only one laid off from the Steve Carrell-led show. Paul Feig, Ryan Koh, and Lester Lewis also lost their jobs. Farrell notes that while Feig, Koh, and Lewis bounced back fairly quickly, he couldn't get back on track as fast.
Before getting the job at Macy's, Farrell was developing two shows⁠—one for CBS Studios and another for Disney XD⁠—though none of them moved forward at their respective studios.
The Office showrunner Greg Daniels brought Farrell onto the show via a diversity program at NBC. While most shows only had one spot reserved for diversity program participants, Daniels fought for a second one that eventually led to Farrell's hiring.
After being laid off from The Office, Farrell interviewed for new shows through the diversity program but was met with denial.
"After I was let go, I met with multiple different shows to find my next job, but then heard afterward that they weren't going to use the diversity slot," Farrell said to Business Insider. "That was a common thing back then, where the shows basically said, 'We're hiring a writer, but not in the diversity slot.'"
Instead of waiting for studios to reach out to Farrell, he began working on his own projects, attracting new studios along the way.
Farrell then quit Macy's and found a job at Nickelodeon, working on the show The Thundermans. Since then Farrell has become the showrunner on two Canadian shows: Shelved and the second season of CBC's Run the Burbs.