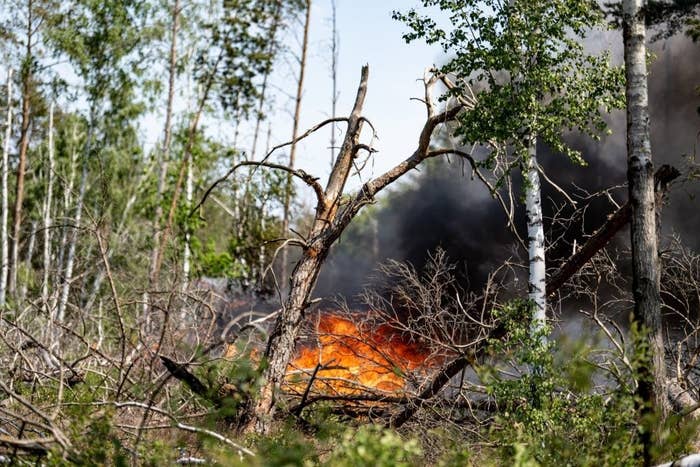 Environment Canada issued an advisory to people living in Toronto, warning them about poor air quality and reduced visibility as a result of the wildfires engulfing parts of Quebec and northern Ontario.
"Smoke plumes from local forest fires as well as forest fires in Quebec have resulted in deteriorated air quality," Environment Canada wrote. "Poor air quality with moderate to high risk AQHI values may persist through the day today and possibly into Tuesday for some areas."
The warnings come amid 150 wildfires in northwestern Quebec that led to almost 10,000 people in various regions getting displaced. 5,500 residents of the Abitibi-Temiscamingue region have been relocated while 4,500 people in Sept-Iles located in Northern Quebec have left their homes, according to Public Security Minister Francois Bonnardel.
CTV News reports that Ontario is currently seeing dozens of active wildfires, though no one in the province has been displaced yet.
Although rain is expected to fall in the aforementioned regions, firefighters from France are headed to Quebec to help put out the fires.
"Canada is facing terrible fires," French president Emmanuel Macron wrote on Twitter. "France is united. A hundred of our firefighters are preparing to fight the flames alongside their Quebec comrades. Experts are also mobilized. Canadian friends, reinforcements are coming."
To keep up with future advisories, you can check Environment Canada's Weather Information table here.