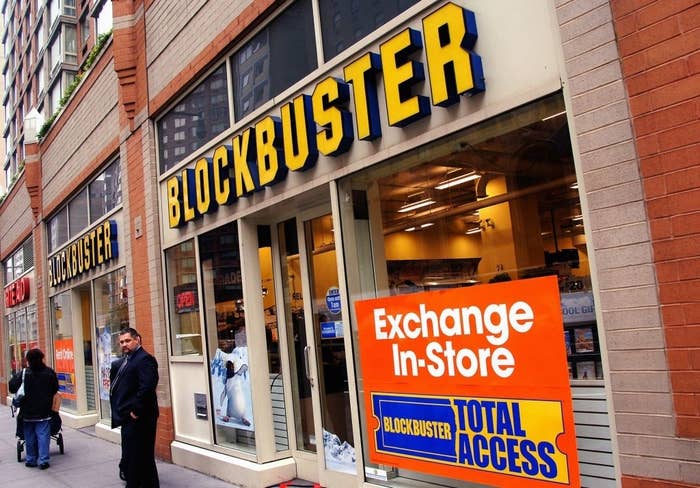 Blockbuster may be a thing of the past but people are clinging onto their memories of the beloved movie rental chain.
A receipt from one of the chain's locations in Scarborough went for auction and eBay and sold for $700, BlogTO reports.
The receipt in question saw a customer renting Clayfighter: Sculptor's Cut, a Blockbuster rental exclusive game for the Nintendo 64 that came out in 1998.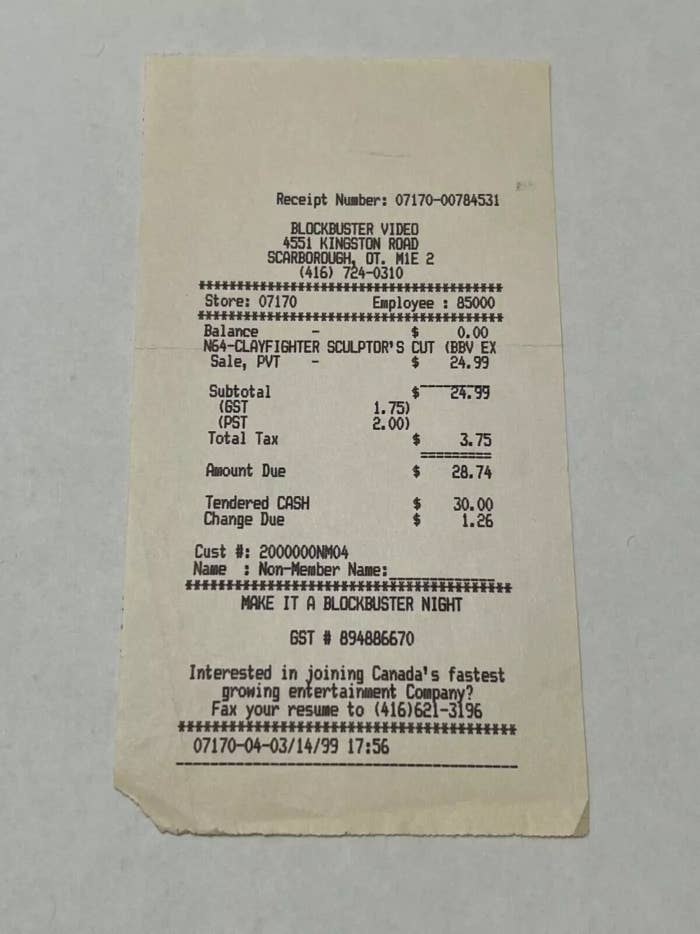 "Take into consideration it was manufactured in low numbers to begin with, and it was a rental exclusive only, meaning many copies probably did not survive the abuse of being rented out. Eventually what copies remained were sold off at Blockbuster stores," the auction read before the page was taken down.
If the price of a receipt seems high, that's probably because the actual copy of the game is selling for $150,000 USD on eBay.
"How many people kept their original purchase receipt for this game? Is it worth anything to anyone? I honestly have no idea. That's why it's here up for auction," the seller wrote on the auction page. "This is truly a piece of gaming history and hopefully someone can find some enjoyment by owning this and adding it into their collection."
Blockbuster doesn't exist anymore, but that didn't stop a Twitter account with the Blockbuster name from roasting Netflix for their most password sharing block attempts.