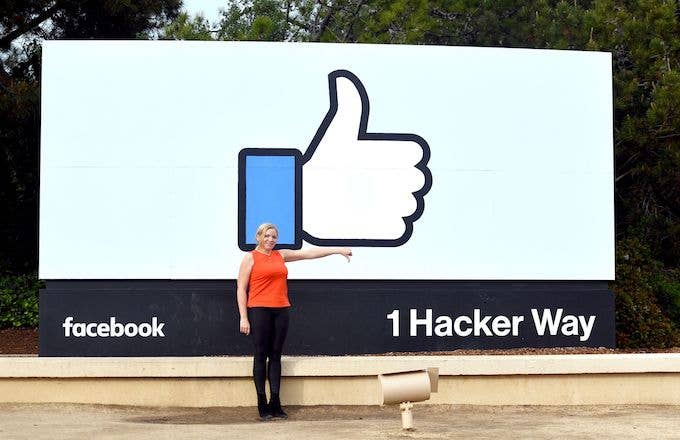 When the majority of us first found out what Cambridge Analytica was, we learned it was a data firm involved in a messy Donald Trump-backed bid to mine data from millions of Facebook users in an attempt to influence the 2016 election in Trump's favor. The data breach was astonishing because initial reports estimated that as many as 50 million Facebook users had been affected, and the original finding spurred intense debates about how Facebook collects and stores our data and how shady it is at letting us know about its privacy policies.
However, a new post by Facebook CTO Mike Schroepfer is making headlines for the casual admission that the initial large number of 50 million is actually much bigger. Schroepfer wrote that Facebook believes as many as 87 million people (and mostly in the U.S.) had their data improperly shared with Cambridge Analytica.
The post, titled, "An Update on Our Plans to Restrict Data Access on Facebook," announces a few privacy changes that the social media platform is committing to in the light of the recent scandal. One of those changes involves restricting third-party app access and removing phone call and text information that is more than a year old. In addition, the platform will end the ability to search for a profile using a phone number or personal email. In the post, Schroepfer implied this feature may have been abused as a way to mine information from personal profiles.
"Given the scale and sophistication of the activity we've seen, we believe most people on Facebook could have had their public profile scraped in this way," Schroepfer wrote about the feature. "So we have now disabled this feature."
As CNBC notes, Schroepfer curiously does not specify whether Facebook believes most people did in fact have their profiles scraped in this way or whether they identified a problem and are preemptively dealing with it.
In addition, Schroepfer announced that Facebook will limit third-party access to certain things like member lists for groups and the personal information attached to posts in groups.
"We will also no longer allow apps to ask for access to personal information such as religious or political views, relationship status and details, custom friends lists, education and work history, fitness activity, book reading activity, music listening activity, news reading, video watch activity, and games activity," Schroepfer wrote.